Important Things To Know About Shopping With Cryptocurrency
Contrary to popular belief, cryptocurrency isn't simply a means of investing. With it, you can basically bypass the conventional banking system. Digital currencies now allow you to make purchases (online or in physical stores) the same way as any credit or debit card. Right now, as bitcoin, Ethereum, Tether, and others are gaining immense popularity, the number of daily crypto transactions will likely soon skyrocket, slowly confining fiat money to a thing of the past. But just as any modern tech evolution, it has its pros and cons. Here, we explore important aspects to bear in mind when shopping with cryptocurrency.
The Money of Tomorrow?
For those who don't know, a cryptocurrency is an internet-based digital currency that is essentially protected by lines of codes. It's based on a technology called blockchain, which are decentralized networks that facilitate and record transactions. These new currencies offer convenience and confidentiality. And because they lie outside the control of traditional banks or governments, many believe crypto coins and tokens are revolutionizing our consumption habits.
Crypto-Enabled E-Commerce Merchants
With an ever-growing demand for these neo-currencies, an increasing number of e-commerce businesses are beginning to accept cryptos as legitimate forms of payment for everyday purchases. If you're wondering how you can start shopping online with bitcoin, the process is relatively simple. With your active virtual wallet, you'll want to find a website that lists companies or shopping platforms that will accept your prized coins. As with standard online shopping, there is inevitably research involved, so be sure to search diligently before spending anything.
Confirmation May Be Required
If you wish to pay with cryptocurrency at a locally equipped store, you may have to wait for an electronic confirmation before the transaction is finalized and you can take the item home with you. This can take anywhere between a few seconds to a half-hour, depending on the network's current state and capacity. Likewise, paying with crypto online may also require a small waiting time to receive confirmation. However, you mustn't worry, as your payment is automatically recorded and processed.
Crypto Payments Aren't Cancelable
There's a reason we've highlighted the importance of thorough and careful research before spending your digital tokens. Unlike credit or debit cards, bitcoin payments cannot be canceled at once. That means getting a refund from a seller will require a separate transaction. It's also why you should only shop with credible and trusted e-commerce platforms.
Beware of Scams
Because it's a highly unregulated market, certain cryptocurrencies can turn out to be nothing but rip-off schemes, defrauding honest people out of millions of dollars. So, whenever new crypto is announced with great hype, take it with a grain of salt, as it may very well lose 90% of its value overnight. Lastly, always acquire your virtual coins from reliable and trusted sites.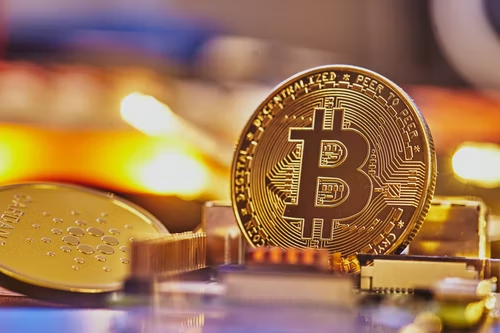 Ultimately, despite the tremendous potential, the world of cryptocurrency can be a daunting one to approach. And that's especially true if you've never owned bitcoins or any other tokens before. Hopefully, keeping these helpful pointers in mind will allow you to shop with confidence and successfully avoid common pitfalls.