Gadgets That Will Help You Never to Lose Your Valuables Again
The experience of losing an item and searching for it can cause quite a bit of frustration and anxiety. This is even more so the case when losing an item becomes a recurring habit for you. This can cause you a great deal of stress and, in some cases, even lead to a possible panic attack. Thanks to technological advancements, you no longer need to be concerned about misplacing valuables such as jewelry, keys, wallets, phones, and watches. There are numerous gadgets to choose from that will ensure you never lose your valuables again. Here are a few cool ones to consider:
Adhesive Phone Wallet
Losing one's wallet is a common occurrence that we all go through on occasion. When you lose your wallet, you lose a lot of important things like money, credit cards, and possibly your keys. While it is simple to misplace your wallet, losing your phone is much more difficult. This is not surprising given that everyone in this day and age is glued to their screens. Consider a wallet that is permanently attached to your phone. There you have it, no more wallet worries. The benefit of this type of wallet is that anyone can use it.
Tile Mate
Tile Mate is a tracking device designed to assist you in locating your valuables when they go missing. For example, the keys to your house or car. Including tile mate on your keychain will be extremely beneficial, especially if you have linked the tracker to the app on your phone. If you lose your key, simply open the app and ask your phone to ring the keychain. You might be thinking right now, 'What if my phone goes missing?' There is no need to sound the alarm because you are protected. All you have to do is a double tap on the tile mate device, and your phone will ring loudly from wherever it is, even if it was previously set to silence or vibration.
I.T Phone Home 
People have become very attached to their smartphones in this day and age. With everything becoming digitalized, losing your smartphone is akin to losing a significant part of your life due to the networking and professional benefits it provides. To avoid further problems, you must ensure that your phone never falls into the wrong hands. Locking your smartphone is no longer sufficient because, unlike in the past, hacking one's phone is now easier and less expensive. Technology has also advanced to your advantage in that you can now use a map application to track your phone and remotely erase all important data. Although some of these security apps are free to use, you must ensure that you sign up for them before your smartphone is stolen to use their services. 
Click 'n Dig
When there are no children in the house, it's funny how our TV remotes go missing. When looking for our TV remote controls, we frequently find them under the chairs (or beds, as the case may be), behind the curtains, or between the cushions of our sofas. It's not time to wonder how they get to all of these places, but it is time to find a lasting solution. Click 'n Dig is a very effective and reasonably priced gadget that does not require your smartphone to function. This device includes a transmitter and a receiver. You simply connect the receiver to your remote control, whether for the TV, the air conditioner, or the lights. If you lose your remote, all you have to do is turn on the transmitter. When the transmitter locates the receiver, the receiver begins to beep loudly. You can then follow the sound and grab your remote.
Orbit Glasses
It's just as easy to misplace your glasses as it is to misplace your keys or jewelry. The problem arises when the pair of glasses you've misplaced is your only medicated pair, which you'll need in about an hour. A tracker on your glasses would help you find it faster. Given that many popular trackers are large, you may be wondering how you would attach one to your glasses. Yes, many are large, but a few, such as the orbit tracker, are small enough to fit on the frame of your glasses.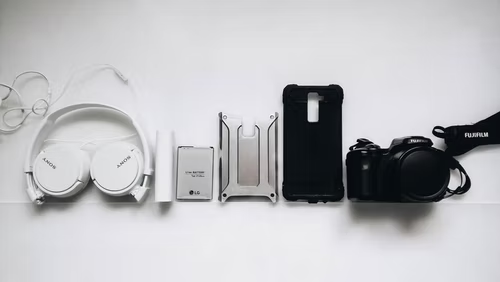 Using gadgets to keep your valuables within easy reach is a good way to live. You will be spared the stress and anxiety of constantly having to search for valuables. Automate the search and save yourself time and stress.