Gold and Silver Coin Collection Inheritance: Steps Beneficiaries Should Take
Inheriting a gold and silver coin collection can be both exciting and daunting. Moreover, it is a great honor to have been selected as a beneficiary of such an inheritance. On the other hand, inheriting these coins can come with many questions. How do you properly store them? Are there any taxes associated with them? What should you do if the coins are valuable? Fortunately, there are steps that beneficiaries of gold and silver coin collections can take to protect their inheritance. Here's what you need to know.
Get a Professional Appraisal
One of the first steps beneficiaries should take is to get a professional appraisal of the coins. A professional coin appraiser can provide an accurate assessment of the value and condition of the coins, as well as any other necessary details. This can be especially important if the coins are valuable or rare. An appraisal will also provide proof of insurance if something happens to the coins. This can also be beneficial for estate or tax purposes, depending on the coin collection's value. For instance, if the coin collection is worth more than $15,000, it may be subject to taxation.
Sell the Coins
If you do not want to keep the coins you inherited, you can sell them. You can sell your coins through an auction house, coin dealer, or even online. For instance, experts at CPMEX Coin Shop can buy silver, gold, platinum, jewelry, and more at a reasonable price. It is important to do your research and select an experienced, reputable coin buyer. Look for reviews online and ask questions before agreeing to a sale. Some other details to consider when selling include shipping, payment methods, and fees. Make sure all these are discussed before committing to a sale. For instance, if the buyer is some miles away, you need to consider the cost of shipping.
Secure Them
If you decide to keep the coins, it is important to secure them properly. One of the best options is using a safe deposit box at your local bank or financial institution. This will help protect the coins from theft, fire, and other risks. Some collectors may also choose to use a coin storage box or album for their coins. This is especially helpful if the collection consists of many different types of coins, such as foreign currencies. It is important to note that you should never store coins in an unsecured location, such as a sock draw or jewelry box. This could put them at risk of theft or damage.
Grow the Inheritance
If you love to collect coins, the inheritance can be an excellent opportunity to expand your collection. You can use the money you receive from selling any unwanted coins to buy other types of coins. Research different coin collections and determine which fits your interests and budget best. Moreover, learning as much as possible about coin collecting is important before investing in any new coins. Read books, join forums and online groups, or attend coin conventions if you can. This will help ensure that your collection remains valuable for years.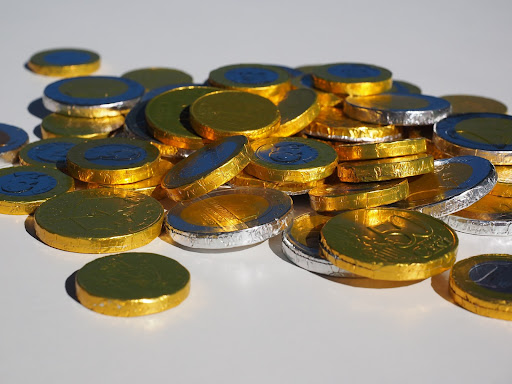 Inheriting a gold and silver coin collection is an honor that comes with great responsibility. Taking the right steps to protect, secure, and grow your inheritance will help you get the most out of this experience. With the right guidance, you can ensure your coin collection remains valuable now and in the future.