The Top Factors That Can Affect Your Car Accident Claim
The Severity of Your Injury
The severity of your injury can play a major role in determining how much compensation you can receive. If you have suffered severe injuries such as broken bones, traumatic brain injuries, or nerve damage, there is a greater chance that you will receive full compensation for any medical costs and other damages related to the incident. On the other hand, if your injury was comparatively minor, such as whiplash or cuts and bruises, then you may not likely receive full reimbursement for the damages incurred. It's important to remember that even small injuries can be financially draining due to visits to the doctor or specialist and lost wages from time spent away from work recovering. Therefore all victims must seek reparation for all costs related to their car accident regardless of the severity of the injury.
The Amount of Property Damage
Just like the severity of your injuries, this can significantly affect the outcome of your claim and any related settlement. It's important to understand how this works so that you know what to expect when filing a car accident claim. Property damage includes a variety of losses, such as damages to vehicles, streets or public areas, and even property within them. In addition to assessing total physical damages, you need to also include other losses in your claim calculation. This may include any possible loss in value of items damaged correctly, the cost associated with ways or processes needed to assess damages, and other related out-of-pocket expenses. Taking all potential types into account will help ensure that your final claim accurately reflects reality.
Whether You or the Other Driver Are at Fault
Knowing who is at fault in a car accident can drastically affect your claim, making it crucial to accurately determine fault. Thankfully, several factors may help you decide what happened when an accident occurs. Factors such as whether the other driver was speeding, driving recklessly, or breaking any other traffic laws come into play when establishing fault and ultimately determining the value of your claim. Understanding these factors can make all the difference in pursuing a successful claim for your injury. So make sure to read more about claims and understand your rights in the process. It often makes after a car accident, you usually have only one thing on your mind: insurance claims. But there is a lot more at play when it comes to filing an insurance claim following a crash and having it approved or denied. Insurers will evaluate many factors when reviewing the amount they offer and if they even approve of the claim in the first place. In this blog post, we'll be taking a deep dive into these factors to ensure that you have all of the information necessary so that you can make smart decisions regarding your car accident claim. You deserve peace of mind after an accident — understanding these key parts of filing paperwork to get compensated for injury and property damage is integral! So here are the top factors that can affect your car accident claim: the difference between a successful outcome and a total loss. 
The State Laws That Apply 
When going through the process of filing a car accident claim, it's important to keep in mind that the laws related to your particular case will be affected by the state you live in. Each state is responsible for crafting its statutes and regulations that help decide how damages are allocated after an auto accident. It's wise to familiarize yourself with the laws in your state and make sure you understand the full scope of protections extended before proceeding with a case. An experienced attorney can provide invaluable guidance in this endeavor, helping you maximize your chances of a successful resolution for your auto accident claim.
Your Insurance Coverage Type and Amount 
The maximum amount of compensation that you are legally entitled to receive following an accident depends largely upon the amount of coverage that you possess. It can be difficult to determine what kind of insurance coverage is right for you, or even whether or not you have enough coverage given your situation – but taking time to do your research and select a suitable plan will ultimately save you time and stress if you're ever in an accident. When researching different types of policies, consider speaking with an insurance expert familiar with state laws and regulations so that you understand exactly what is being offered. Ultimately, having adequate coverage is important for protecting yourself financially in case something happens.
Your Behavior Before and After the Accident 
During the moments leading up to the collision, making sure that basic traffic regulations are followed – like obeying speed limits and keeping a lookout for other vehicles – is essential to limiting liability. After the fact, cooperating with the police officers who arrived on the scene is paramount; following proper steps with insurance companies is also very important. Documenting all details of your accident with as much accuracy as possible, such as taking pictures or videos and requesting records from witnesses, will be immensely helpful during settlement negotiations. In summary, if you maintain safe driving habits and ensure that you record all relevant facts accurately following a car accident, it can greatly strengthen your claim potential.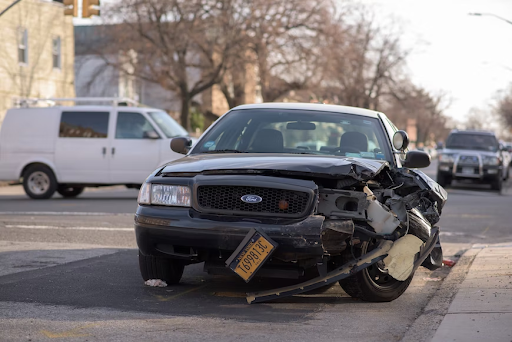 While filing a claim for car accident injuries can be overwhelming, understanding the process and taking the proper steps are essential to achieve maximum compensation. By following these tips, you'll have a better chance of receiving the compensation and peace of mind you deserve. Just be sure to speak with an experienced attorney before you proceed. Good luck!