Useful Guide On How To Act After A Car Accident
Been in an accident recently? Knowing what to do after a car crash can be tricky, and the last thing you need is additional stress. Don't let your worries get the best of you; take control of the situation with this helpful guide on how to act after a car accident! From speaking with witnesses and documenting as much information as possible, to knowing when it's time for legal action – we got you covered. Read on and find out the most important steps after a collision so that no matter who's at fault, everyone gets the help they need.
Stay calm and assess the situation 
After any car accident, it's important to stay calm – this can be difficult if you're feeling overwhelmed with the emotions of the moment. It's a good idea to take a few deep breaths and assess the situation around you. This includes checking for injuries, exchanging information with other drivers, and making sure your vehicle is safe. If an accident requires police or medical help, call them immediately – they will be able to provide well-informed guidance that can help ensure your safety and well-being.
Get in touch with a lawyer
If you or a loved one were injured in a car accident, it may be time to get legal advice. A lawyer can help navigate through any insurance claims and medical bills, making sure all your rights are protected and that you get the compensation you deserve. Seek legal support for a car accident that suits your needs and can help minimize any worry or stress. You can even find lawyers who work on a contingency basis, meaning you won't pay them unless you receive compensation from the at-fault party. So don't wait – speak to an attorney who can help you determine the next steps to take.
Exchange contact and insurance information with the other drivers involved 
After a car accident, it's important to be sure and exchange contact and insurance information with the other drivers involved. This step helps to ensure that everyone can stay in touch throughout the process, as well as explain who was responsible for the accident. First, you should ask for each of the drivers' full names, addresses, telephone numbers, and their companies' names and policy numbers. If possible, make copies or take photographs of their documents. Having these necessary details easily accessible can help mitigate any potential challenges during negotiations or claims processing. Remember to stay calm and collected throughout this process; while it may seem overwhelming at first, taking care of this important step is essential on your road to recovery after an automobile incident.
Document as much evidence as you can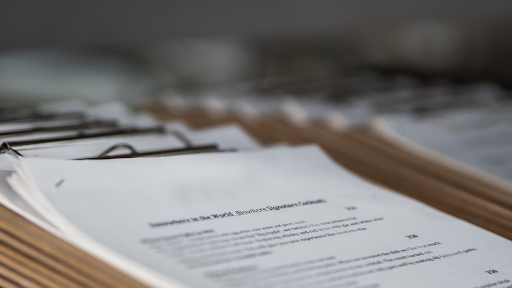 After a car accident, it's important to secure as much evidence as possible. This may include taking photos of the scene of the accident, getting the names and contact information of witnesses, and exchanging insurance information with those involved. Taking these measures can help you better protect yourself legally in case of any liability issues, so make sure to document your experience while it is still fresh in your mind. Also, be sure to keep updated records of any medical expenses or repairs and follow up regularly with your insurance company for updates on your claim. Keeping detailed records and being diligent in gathering evidence at the time of the accident will greatly help your situation long term.
Seek medical attention if necessary and keep all related records
After you've been involved in a car accident, it's important to take all necessary steps to address both your physical and legal needs. One of the first things you should do is seek medical attention if needed—any kind of injury or impairment should be examined right away by a qualified health professional. Furthermore, make sure to keep all related medical records, as they will be necessary evidence if you decide to pursue legal action. Taking good care of yourself and your records is key when handling an automotive accident.
Notify your insurance company and provide them with any requested information
No one wants to be involved in a car accident, but being prepared can greatly reduce the pressure of this difficult situation. As soon as you have the chance, make sure to notify your insurance company and provide them with any requested information that they need. Find out what you need to do in terms of repair when your vehicle needs to be inspected and more – all details that your insurance company can provide, as well as resources that you can rely on if you ever find yourself in a similar situation again. Although it can be overwhelming, being informed and equipped with the necessary information is key to making sure your rights and interests are protected.
It is natural to feel overwhelmed and frightened when involved in a car accident, but it is important to stay focused on the task at hand. Following the steps outlined here will help you navigate through a difficult situation. Keeping calm, contacting law enforcement, exchanging information with other drivers, and documenting evidence are just some of the important aspects that must be kept in mind. Additionally, make sure to seek out medical attention as necessary and keep records of all related events. Finally, notify your insurance company immediately and provide them with whatever information they require. By using these steps as your guide you can ensure that the aftermath of any car accident runs as smoothly as possible.