The Importance Of Automation In Clinical Trials
As a researcher or healthcare professional, you know first-hand the importance of conducting clinical trials to advance medical knowledge and improve patient care. However, conducting clinical trials can be a complex and time-consuming process. There are various tasks, responsibilities, and data to manage. That's where automation can significantly help. 
Automation software for medical trials can significantly streamline various aspects of the clinical trial process. Sectors like data collection, analysis, reporting, and communication can benefit from automation. As a result, you can free up time and resources and focus on other crucial tasks.  
Below are some benefits showing how automation can help conduct your clinical trial more effectively. 
Improves Data Quality And Consistency
The human factor in manual data entry or management means you can experience a high risk of incorrect recording. However, automation removes or reduces human input in the clinical trial process. Therefore, it can help you minimize or prevent the risk of errors and omissions. Automation can also improve the data quality in your clinical trials through consistent data collection. If you collect data manually, it can vary depending on who is collecting it. This variation can often lead to inconsistencies, which can compromise the integrity and reliability of your clinical trial. Most automation tools can iron out such discrepancies. Besides, some may contain alerts to tell you when there's a significant variation in your data. 
Clinical trial processes like recruitment and enrolment can be time-consuming and resource intensive. In addition, data management processes in clinical trials can be complex. Thus, your project can be prone to errors if you manually manage them. Automation can help you streamline various processes, reducing the scope you need to control. The reason is that it reduces the time and resources you allocate to the clinical trial project. This way, you can increase your trial's efficiency. Automatic data collection and management can also help reduce errors.
Enhances Patient Safety And Data Security
Patient safety and data security in clinical trials are crucial. Sensitive information needs to be secure, and the risk of data breaches should be minimal. Manual data management during your clinical trial can expose participants to various risks. Say you have protocols and policies everyone must follow. One person can misinterpret these protocols and compromise the safety of the trial and others. Automation can help you standardize protocols and guidelines and assure they're followed consistently throughout the clinical trial process. In addition, automatic data collection reduces the risk of human errors that can expose patient data, keeping them safe. Manual data handling can increase the risk of data loss. This can make it easier for unauthorized individuals to access such data and compromise the trial's security. But automation can provide more robust security measures with features like data encryption and multi-factor authentication. These can help protect against data breaches. Overall, automation reduces or prevents data loss that can expose trial participants to safety and data security risks.
One notable way automation reduces your costs is that it reduces the need to hire manual labor. Tasks like data entry or recruitment can be time-consuming and require significant staff to complete. Besides, manual tasks can take longer, meaning you may need to pay for overtime and extended use of other resources. However, automating your clinical trial can help streamline your processes. As a result, you can maintain a lean trial team for necessary tasks only. This can lessen your spending on salaries, wages, and other benefits. Tasks can also take a shorter time, lowering overhead and overtime costs.  
Produces Better Data Analysis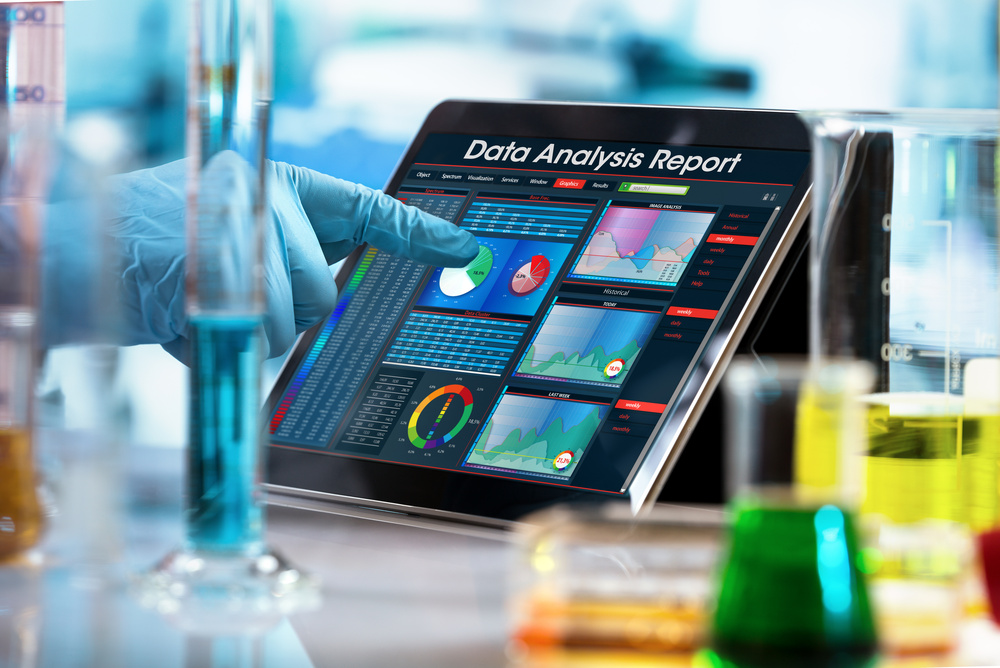 Clinical trials process significant amounts of data. On the other hand, your team needs to access this data more quickly and easily and analyze them as necessary. The trial process can take considerable time if your data processing is manual. Ultimately, this can delay crucial decision-making processes. If you automate your clinical trial, your research team can quickly access and analyze data. Automation also reduces errors that can compromise the reliability and statistical power of the clinical trial data. This could lead to a better analysis to make more timely and informed decisions and necessary improvements or changes. 
Improves Communication And Collaboration
The success of a clinical trial can rely significantly on progressive data management, team coordination, and document sharing. Without automation, you may need team members to be physically present in one location for effective collaboration and communication. This necessity can be challenging and time-consuming. Automation can allow your team to share and access information quickly and conveniently. It can provide a central platform for data storage and organizing trial-related information. Furthermore, automation can help you conveniently track the trial's progress and task delegation or allocation. Ultimately, it can improve your team's communication, coordination, and collaboration.
Conclusion
In summary, automation can play a crucial role in improving the efficiency and effectiveness of clinical trials. It streamlines tasks and processes and reduces the risk of errors. In addition, automation can help you more quickly and accurately manage the various responsibilities of a clinical trial. Whether you are a researcher, healthcare professional, or involved in any other aspect of clinical research, automation can be a valuable tool to help you achieve your goals.