How Safe Are Cloud Services and Should You Give Them A Chance
The term "cloud services" refers to a wide range of services that are made available on demand to customers and businesses all over the world via the internet. A cloud service is a software, infrastructure, or platform that provides safe, cost-effective, and simple access to information, documents, or resources without the use of hardware. Cloud computing service providers manage cloud services. The majority of cloud services are hosted by a third party, which eliminates the need for businesses to host programs on their own servers. You may simply access data and use it throughout the day or at any time you choose with just internet connectivity and a computer. But with the internet today, along with the advancements in technology like the cloud and advanced smartphone features, there's an ease with sending file transfers online using MFT software.
Are Cloud Services Safe?
With the ever-increasing requirement to update and keep data, you require a safe and secure location to avert contingencies. Although a cloud computing provider can supply cloud services for that reason while making them easily accessible to you, the crucial question is "are they secure?" The answer is an emphatical yes. The cloud services are secure. Some people are concerned about storing sensitive data or hackers misusing personal information, but you should know that storing your data in the cloud is extremely safe.
Here are a few grounds to support this assertion.
1. Constant Monitoring 
To prevent breaches, the networks and servers responsible for data storage are constantly monitored. Top organizations that provide secure cloud storage are committed to keeping information safe, so their personnel are continuously on the lookout for dangers to the cloud infrastructure and are prepared with the means to combat intruders. The crew also works around the clock to remove security patches that could be used by hackers. When upgrading your servers it is important that you choose the best products for your business, these portable servers by Lenovo can be a great solution, read more about them here.
2. Encryption 
End-to-end encryption is a widespread practice among cloud computing service providers. The data stored in the cloud is encrypted, and the encryption key is only available to you as this user. In this method, your data is encrypted both before it leaves your device and at the cloud server where it will be stored. Even if your data is intercepted during transport, no one, including your cloud service provider, can decode it.
Furthermore, your data can be backed up several times on a cloud computing provider. Your data is stored both in the cloud and on physical servers. This is known as redundancy, and it is done to ensure that your data is safe. If a server is destroyed due to natural or man-made reasons, you can still access your data because it has been copied to avoid loss.
Why You Should Try Cloud Services
According to research, many individuals and businesses are embracing the use of cloud services. As data volumes expand, so does the demand for secure storage, and cloud computing provides businesses and individuals with easy storage and real-time access to resources. After considering the factors that contribute to cloud service security, check out the following reasons to consider using cloud services.
1. Flexibility 
Cloud services provide the infrastructure required by enterprises with fluctuating or expanding demands. The server is designed to be adaptable. Businesses and individuals can use built-in tools to extract data from the server and choose between public, private, or hybrid storage choices depending on their suggestions. Customers can select between software as a service (SaaS), platform as a service (PaaS), and infrastructure as a service (IaaS) alternatives based on their level of control.
2. Collaboration
Workers may access, share, and modify data from any location and at any time. The team can readily communicate with one another, share knowledge, and operate more efficiently and effectively, boosting teamwork.
3. Data Recovery and Business Continuity
Businesses keep data, and a perceived loss of information may impede business flow or accounting. Cloud computing has significantly altered how businesses retrieve and store data. Businesses are aware of the possibility of data and resource loss, but putting data on the cloud mitigates the impact of this threat, keeping businesses viable and able to weather downtime or physical data loss. Cloud services help businesses enhance engagement by offering insights based on the right use of existing data. It is simple to use and inexpensive to access using only the internet and a computer.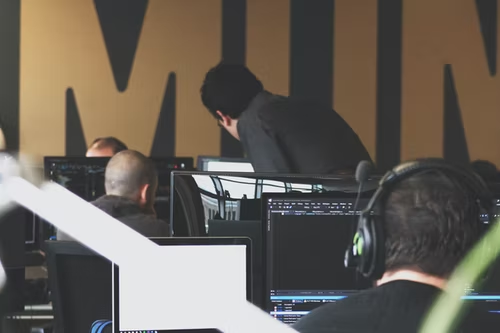 With the ever-increasing amount of data that organizations generate on a daily basis, the need to protect the information from theft and loss is critical to the firm's survival. Individuals and businesses can easily save and back up data digitally by taking a few simple steps. If you need cloud services, look for a secure cloud storage platform that is versatile, efficient, and cost-effective.