6 RPG Games Every Gamer Should Give A Try
The RPG video game genre has been around since the earliest homemade consoles and computers. They let us take the role of a protagonist and set on a journey full of quests, battles, and lands to discover. The popularity of this genre could be strongly related to its addictive gameplay. After all, exploring the world, gaining experience, and improving upon our abilities and powers seems like a never-ending adventure. The RPG catalog is so vast that it's impossible not to find a game according to your needs. There are dozens of classics and hundreds of hidden gems waiting to be discovered. So, here we recommend 6 RPG games every gamer should play! 
1. Monster Hunter Stories (3DS) 
Here we have a memorable franchise that reached its peak of popularity some years ago with the successful Monster Hunter: World. Although the main series focuses on slaying dinosaurs and (unsurprisingly) hunting monsters, with Monster Hunter Stories the plot changes. Here, we have to slay dinosaurs and hunt monsters… Oh, but this time, with turn-based combat! Alongside your monster friend, you'll fight against every enemy you encounter, befriending other creatures and adding them to your team. This one's a colorful video game that will grant hours of joy.    
2. Fire Emblem (GBA) 
In 2003, the Game Boy Advance saw the first international release of a Fire Emblem video game. Before that, this franchise had never made it out of Japan. Also known as Blazing Sword, Fire Emblem quickly gained popularity among RPG lovers and non-lovers alike. 
No surprises here. After all, its gameplay mechanic was already familiar to the western world, thanks to a previous GBA game known as Advanced Wars. Not only that, but Fire Emblem provided an unforgettable set of medieval characters to control, each one with unique abilities and skills. Plus, let's not forget the perma-death mechanic, that makes us lose a character forever if it dies on the battlefield.    
3. Atom RPG (Switch / Xbox One / PS4)
Atom RPG is an indie video game set in a post-apocalyptic USSR. The aftermath of a nuclear war has made the USSR and the Occidental block inhospitable lands. 
Our protagonist is a holocaust nuclear survivor, sent on a secret mission to explore the area and find a rescue team. With up to 16 skills to improve upon, you'll have to invest in the right ones if you want to survive. Information found at https://www.nerdsandscoundrels.com/ states that building the best character will be determined by choosing the best skills, which of course, need to be known and understood before the adventure. Will you survive the apocalypse?  
4. The Legend of Dragoon (PSX / PSP)
The first PlayStation saw the release of one of the best RPG titles in the history of video games: Final Fantasy VII. It set the bar high regarding turn-based RPGs for that home console. However, two years later, we would receive a title that, despite not surpassing Final Fantasy's popularity, would still be honored as a worthy competitor. 
The Legend of Dragoon has the character Dart Feld going through a magic world with nine playable characters and eight ancient Dragon warriors known as Dragoon to use and fight against evil. And let's not forget, it combines turn-based combat with an action cue system, which all in all, makes for a more memorable game. 
5. Darkest Dungeons (PC / PS4 / PS Vita / Xbox One / Switch) 
A dreary atmosphere, combined with its dark and gloomy characters, makes Darkest Dungeon a must-play. Naturally, the setting is not enough to make a video game playable. Luckily, Darkest Dungeon is also challenging and fun. 
Exploring dungeons is no simple task, considering that the game has an "Affliction" system. It consists of a stress-level bar which, needless to say, will do no good to your characters when reaching the highest levels. Would you dare to infiltrate through these wicked dungeons? 
6. Chrono Trigger (SNES / PSX)
We couldn't leave this one off the list. After all, it is considered by many to be the best RPG game of all time. Despite being released in 1995, Chrono Trigger still holds up to this day, as a result of its fantastic storyline, its time-travel mechanic, and more than 10 endings to unlock. No gamer should leave this world without having played this one at least once in their lives. However, we doubt you'll be able to play Chrono Trigger just once. It is a one-way ticket, so you've been warned.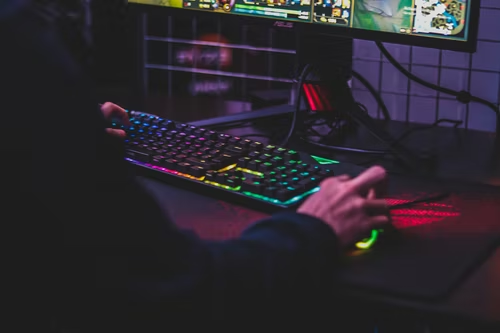 There were thousands of options to choose from. Bottling down the best of the best in a list of 6 entries was no easy job since it is impossible not to leave out hundreds of masterpieces. Nonetheless, we strongly believe this list has a great combination of both hidden gems and all-time classics, which after all, make the six titles here worthy of your time.