Netflix's international phenomenon, Money Heist, otherwise known as La Casa de Papel just brought the fourth season to Netflix and with such good performance, is almost certain to return for a fifth season. Here's everything we know so far about it.
[td_block_ad_box spot_id="custom_ad_2″]
We'll most likely hear how well the series has performed in the coming months, when Netflix does the revenue collection calculation. Previously, the series maintained the highest viewership record in a foreign language.
Is Casa De Papel Renovated For The 5th Season?
The series has not yet been officially renewed, but is expected to be renewed, as all signs point to a fifth. This means that we will have at least one more season to connect the unfinished points of the plan, in the hope that the gang will be able to escape.
Beyond that Alex Pina and his team have suggested several times that there are plans for a fifth. In November 2019s several Spanish sources suggested that the fifth part had started the first stages of production. If this is true, then filming is expected to take place in the late 2020s.
Plus considering how successful the series is and how it can attract a global audience, Netflix will definitely want to give it a try.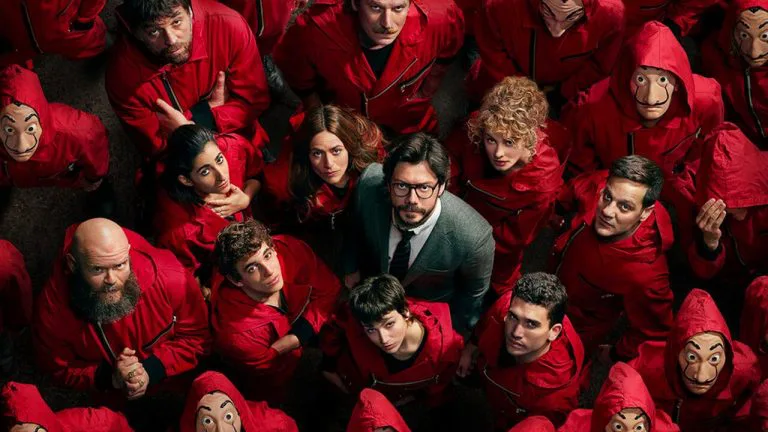 When Will Come Season 5 To NETFLIX?
With a sudden delay in filming, the probability is that we will see the series again at some point during 2021. The best guess at the moment is beyond August 2021, but this is just speculation.
As soon as we have concrete information, we will notify you.
[td_block_11 category_id="3″ limit="1″ td_filter_default_txt="" tdc_css=""][td_block_ad_box spot_id="custom_ad_3″ tdc_css=""]