A Useful Buying Guide On How To Choose The Ideal Laptop For Your Needs
So you're looking to buy a laptop, but don't know which one is the best for your needs? You've come to the right place! Laptops are versatile and essential nowadays. They can be used for work, school, entertainment, or anything else you need them for. However, finding the right laptop that suits your specific needs can be difficult if you don't know what to look for in a laptop. This article will give you some tips on how to find just the right computer for whatever it is that you need it for! 
Make a plan
Before you start looking for a laptop, you should have a clear plan of what you intend to use it for. This is first and foremost on your mind when looking for a computer because each genre of the laptop (budget, work, portable) is designed and built with different things in mind. If you do not make a plan first, then this will greatly affect the type of laptop you buy and your satisfaction with the computer. Take some time to ask yourself these questions: 
What do I need a laptop for?

Do I need it as a secondary source of entertainment, or as my main source of it?

Will it be used more often on the go or for just staying at home? 

What are the hardware requirements for my needs?

Is portability important, or is having a larger screen better?

What kind of operating system will I need (Windows, Mac OS X, Linux)?

Will it need to be compatible with any other devices that I own (PCs, phones)?

Do I want to use it for work purposes as well?
Once you have a good idea of what your laptop needs are, then the rest is easy! Using these simple steps will help you find a laptop that fits your lifestyle and gets the job done. If you still want to do some research before you make your decision, you should check buying guides on HarryGuide and see what they have to say. Now that you've got some direction, here's an explanation on how to choose between all of those laptops out there:
Work
If you'll likely be using your laptop at work, you want to find one that can keep up with you. If you often use programs such as Adobe Photoshop or Microsoft Office, then it is important that the laptop has a dedicated graphics card and enough RAM for those programs to run well. Also, laptops come in different sizes: if you're looking for portability, a laptop under 11 inches would be best for you. However, if you need a larger screen and a more powerful graphics card, opt for a laptop in the 13-17 inch range.
Storage space is another important factor when choosing a computer to use at work. If your work requires lots of storage space, then it is important to look for a laptop that has an internal hard drive of at least one terabyte. On the other hand, if you don't need massive storage space and will be mainly saving text documents, then smaller-sized internal storage may be good enough for what you need.
School
If you plan on taking your new laptop back and forth to school on a daily basis, then you'll want one that is light and easy to carry. If you're not planning on spending much time lugging your laptop around and will mainly be using it in class, then a 10-inch or 11-inch laptop would suffice. However, if you plan on using it outside of class more often, then opt for a larger 13-inch or 14-inch laptop. 
Schoolwork doesn't really require powerful machines. If you'll be using your laptop for assignments and browsing the Internet, then it should suit your needs. Only those studying things like graphic design or computer programming should opt for a laptop with more RAM and a faster processor.
Gaming
Gaming is very demanding on a laptop and will require you to buy one that has a dedicated graphics card. Look for laptops in the 17-inch range that have very strong graphics cards and large amounts of RAM. Storage space should also be a factor, as games will require lots of it to download and run smoothly. Keep in mind that if you're into gaming, you will probably like to invest in some peripherals. For example, keyboards, mice, headphones, etc. for gaming make the whole experience much better.
Entertainment
If you're looking for a computer that can double as an entertainment device (for things like streaming videos and TV shows), then you'll need one with a relatively fast processor and enough RAM to power things like streaming. Storage space will also be a factor if you plan on using apps that download lots of media to watch offline, such as Netflix or Hulu. Furthermore, if you'll be using your laptop to stream videos or TV, then it is important that the screen has high resolution. A higher resolution means sharper images and more detail when watching content on your laptop.
Budget
When it's crystal clear to you what your needs are, it's time to price out your laptop. It is very important that you look for a computer that fits all of your needs within an affordable budget. If you have a limited budget you would have to think about what you will sacrifice. If you buy a cheaper laptop with less storage space you'll most likely need to use the cloud, but if you go ahead and get more storage you might miss out on a crucial feature or two. If you're looking for an average price laptop, be prepared to spend at least $250-$350 USD. If budget is no issue for you then we would recommend getting the best laptop you can afford. This way you can enjoy your computer for longer and know that it will be able to support any new software or apps.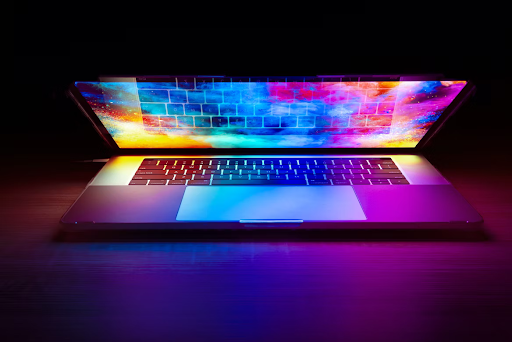 This is mostly a guide on how to choose the ideal laptop for yourself or someone else who will be using it often. There are many different types of laptops out there defined by various features and specifications, but this should give you a general idea of what to look for. As long as you know your needs, this guide should help you find the perfect laptop. We hope you enjoyed reading this article and that it helped you make an informed decision.