4 Things To Have In Mind Before Buying A New Laptop
Buying a laptop may have been easy as pie back in the day when there were hardly any brands or models available. You only had a handful of choices, the user-side features of which weren't as difficult to understand. Today, however, there are so many different kinds, models, brands, and features of laptops in the market that you are often spoilt for choice. With a variety of new technologies on offer each day, it's hard to keep track of the numerous transformations these digital notebooks have undergone over the years. Nonetheless, we're here to help you sort through the mess. You only need to keep 4 simple things in mind before buying a laptop.
1.Choose the Operating System (OS)
This is probably the most important part of purchasing any technological gadget. There are a number of OSes widely used for laptops, the most popular of which are macOS, Microsoft Windows, Linux, Chrome OS, and Android. If you have been using one particular OS for quite some time, then it will be hard to switch to another. Hence, you should stick to your preferred OS while buying a new laptop. On the other hand, if you don't mind learning the user interface of a new OS, then don't hesitate to go for that one. Remember, you may need to switch your smartphone, computer, and tablet to that OS too in order to experience better syncing between devices.
2.Regular or Rugged
Do you tend to travel around with your laptop, often working in extreme weather conditions? Are you careless when it comes to your gadgets? Do you  handle delicate devices roughly? A rugged laptop will be perfect for you. Known brands are Asus TUF, Panasonic Toughbook, Dell Latitude, and HP ProBook. Rugged devices last much longer than their regular counterparts. They work well in the harshest of conditions and can withstand dust and drips, drops, and smashes without a hassle. On the other hand, if you will only be working from your office or home, then there's no need to shell out the extra bucks for the rugged version. A good regular laptop will be ideal for you.
3.Specifications
Will you be using the device for hardcore gaming? Then, you need to consider a laptop with the highest specifications and the best features. However, if you will only be working on the device, probably tallying on Excel or writing on Word, then go for any of the low-spec laptops. Choose the right specs depending on your purpose of use.
4.Budget
There is no point in considering that shiny new, fully loaded gaming laptop if you simply cannot afford it. Know your budget constraints before starting to search the various brands and models. You can find another device with similar specifications offered by another brand for a lower price. Keep looking for the right fit according to your budget.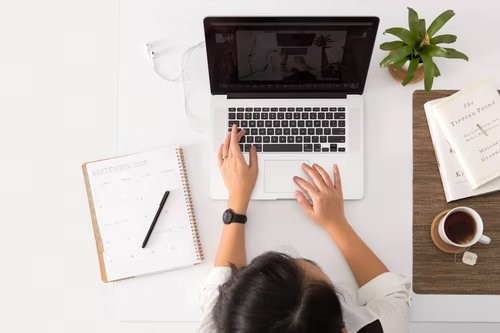 Now that you know the 4 important things to keep in mind, it won't take you long to find that perfect laptop. The process is easier online with a number of sorting options and filters. If you prefer a personal touch, then choose your desired device online before heading to the gadget store to check it out for yourself. The sales associate will be more than happy to provide their personal review.