How To Lower The Cost Of Your Heating This Winter
Winter is coming, and soon you will be paying higher heating bills. Whether your home has a forced-air system or not, there are many ways to lower the cost of heating this winter. Read below for some tips on how to save both time and money.
Think about the use of a natural gas-powered heater
One of the primary things that you can do in an attempt to lower the cost of your heating this winter is to think about using a natural gas-powered heater. This method of heating your home can help you save money on your energy bills since it uses less electricity than an electric furnace does, and the cost is often significantly lower for those who use this type of heat source in their homes. Take the time to research the natural gas rates in Georgia if you live in this state. You can also explore the rates in other states for you to be able to compare accordingly. By doing so, you will have a better idea of the potential savings that you can achieve.
Add insulation to your home's exterior walls and attic
Another easy way to lower the cost of heating this winter is by adding additional insulation to your home's exterior walls and its attic. In this way, you will help keep heat inside of your living space during cold weather conditions because it will not be as easy for this heat to escape from your home. In addition, you can keep the cold air from entering your living space by sealing up any cracks or crevices that exist on the exterior of your home so that you will reduce drafts in these locations throughout the wintertime. You may also want to install weather stripping around doors and windows to help keep cold air from entering your home.
Check the condition of your furnace filter each month
It is also important that you check the condition of your furnace filter each month during wintertime because dirty filters can impact how well it works at keeping warmth inside of a room, and they may lead to higher utility costs as well depending on how dirty it is. For this reason, it is a good practice to replace your furnace filter at least once per month or more if it is particularly dirty. In this case, what you can do is to set a calendar reminder for you to check the condition of your furnace filter regularly and then replace it when you notice that its quality has diminished.
Lower the temperature on your thermostat
To conserve energy and save money, you may also want to lower the temperature on your thermostat by a few degrees during wintertime. Just make sure that you do not set it too low, as this can lead to discomfort and an increase in energy bills if it causes people living inside of your home to turn up their heaters even more than normal. Additionally, many heating systems are set up so that they will not work properly when the temperature on a thermostat is too low so you have to make sure that the thermostat is set appropriately.
Be strategic when it comes to your windows
You can also lower the cost of heating this winter by closing your windows during cold weather conditions and opening them again upon warmer days. On colder days, also close all doors leading into unheated areas like garages or outdoor storage spaces so that heat will not escape from these areas inside of your home. On the other hand, during warmer or sunny days, open your doors and windows to allow fresh air inside of the house. While you may want to avoid this practice in areas where many insects can enter into these spaces when they're left open for too long, it is still a good idea to take advantage of natural sunlight during wintertime by letting fresh air through on nice days.
Close off areas that are not in regular use
To further reduce the amount of money you spend on heating this winter, keep a few extra spaces closed off when they're not being used by members of your household or guests who visit from time to time. For example, if there is a space in your home that is not used daily, such as an extra bedroom or guestroom, you may want to avoid heating and cooling this area when it's unoccupied. This can save money because these spaces will not need any additional heat throughout wintertime if they are closed off from the rest of your living space.
Use a space heater instead of turning up the heat to warm rooms quickly
There is also the option for you to use a space heater to warm up specific rooms quickly instead of turning the heat on in your ductwork and making it uncomfortable for everyone living inside of your home. In this case, you can also save money by using their timer so that they only run when needed. Just be sure not to leave them plugged in overnight or at other times while no one is around to keep an eye on them.
Get yourself an electric blanket or heated mattress pad
If you want to stay cozy in bed all winter long, you can also invest in an electric blanket or heated mattress pad to keep your body warm and cozy while you're sleeping rather than turning your heater up. You may even want to consider getting yourself a model that is capable of warming up the sheets throughout the wintertime. This means it will work by itself during colder days as well as on those cold nights when you cannot get comfortable no matter how many layers of blankets you put on top of your sheets. In this way, you won't have to force your heater to work more.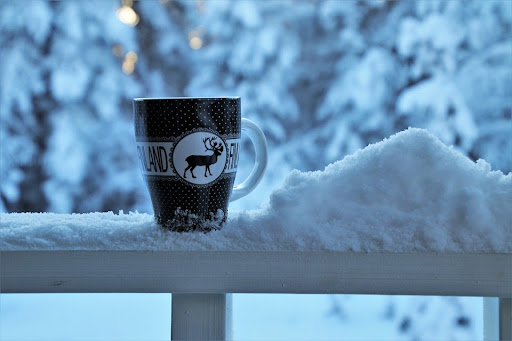 It's important to make energy-saving decisions this winter. Lowering your thermostat is one way you can help conserve resources, which means less money spent on your heating bill. You should also replace the filter in your furnace every month and close windows during cold weather for better insulation. A space heater or electric blanket are other ways you can stay comfortable without spending more than necessary. All these are geared towards ensuring that you won't have to pay a significant amount for your heating this winter.