6 Good Ways To Sell Your Product Online
How would you like to sell more products online? Selling your product is the key to success, but if you are not doing it right, your revenue will be low. This blog post discusses 6 good ways that can help increase sales and improve conversion rates.
A Frequent And Relevant Newsletter
Sending out newsletters can be very helpful because it allows you to stay in touch with your customers even after they have already made a purchase. You should send updates about new products, special offers, and sales events that are coming up soon, so your visitors will know when the best time is for them to make another purchase! Amazon is one of the most popular options because people buy so much there. If you want to sell on Amazon, there are Amazon seller training courses that could be perfect for you. Your Amazon store would benefit from email newsletters. Try to keep these emails simple by not sending too many messages within a short amount of time, or users might end up unsubscribing from your newsletter altogether.
Use A Landing Page
This is an essential step that you should do before launching your product. A good landing page allows visitors to easily find the information they are looking for. This is where users can learn about your products, see screenshots and read reviews from other customers who have already purchased them. The key here is to provide all of this relevant information in a visible format. You should never do these things if you want more customers buying your product or service! Do not create pop-ups, exit intent overlays, timers on specific pages (like checkout), pushy copywriting language like "only left!",  no countdown timers, don't be afraid to put an asterisk on your page and pop up a disclaimer (and make sure it's not too long), etc.
Use A Clear And Easy CTA
People want to know what you want them to do, and they want it now. Do not make your visitors work hard to find out how to go about purchasing or signing up for a service. You should provide all of this information on the same page as quickly as possible so that customers will have no reason at all not to buy from you! Leadpages makes creating high-converting landing pages easy with their drag and drop builder and built-in conversion optimization tools. The use of call-to-action buttons is crucial if we are talking about selling online products because sometimes people just need some guidance before making a purchase decision. The best that you can do is try to make it as easy for customers to buy your products.
Use Professional Product Descriptions
Many people do not read product descriptions. However, if you have a good one that can help seal the deal for customers who are on the fence about making an expensive purchase, then they might just be more inclined to give your products or services a shot. You should consider hiring someone else to write this part of your website because it is very important and difficult to get right! Do some research first before hiring anyone, so you will know what kind of quality description would work best for your business model. These days, many companies are offering professional writing services online at affordable prices, like Contentmart.
Check Your Analytics Often
You should always keep track of the performance of your website to check for any problems that you can fix or see if there are things that need improvement. You will get valuable information about how people are using your site and what they view, their location, referral source, etc., which is helpful when it comes to making decisions on how to improve sales numbers. Keep an eye out for bounce rates because this means either visitors did not find anything interesting on your page or maybe something was wrong with it, so they left right away. Also consider checking conversions at certain points by looking into all real data like where customers come from (direct vs referring sites), demographics (location), and browse path analysis reports! If you have no idea how to do all of this, try using the Crealytics tool.
Utilize Social Media
Social media is a great way to get your brand out there and introduce it to people who could be interested in buying from you. If something goes well, share the news on social media because this will help build trust with potential customers! Also, consider asking friends or family members to give their honest opinions about what you have been up to so far by sending them links to products that have worked well for you in the past. For example, if someone has a Facebook page they would probably be willing to at least try an offer once, just so long as it does not look suspicious since everyone loves free stuff! You can also check into using paid advertising platforms like Bannersnack when running ad campaigns online through Google Adwords or Bing Ads.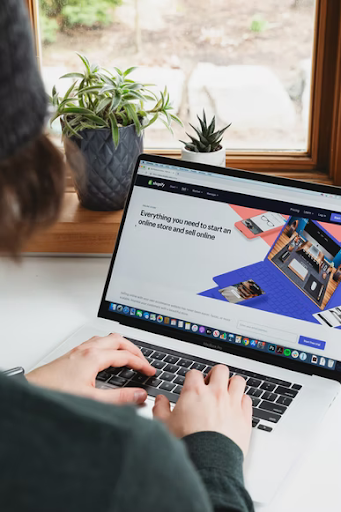 There are hundreds of different ways on how you can market online successfully, but what's important here is knowing which ones work better than others if we're talking about selling more products. Your main goal at the end of the day has to be to make more money, and this is exactly what will happen if you follow these steps.