Useful Tips for Hiring a Freelance Translator
If you've browsed around the internet, you probably realized that there are a lot of freelance translators out there. And since the Internet is such an oversaturated market, competition can become fierce between translation services providers. Because there are so many providers out there, you need to know how to choose the best one for your needs. Knowing what to look for and how to find a reliable professional is crucial for your project – whether that's for school or business. Don't let this intimidate you, though. There are some useful tips that can help you find the right person for the job.
1. Go To A Purpose-Built Platform
In most cases, it's better to look for a freelance translator through an established platform, since that often means the translators have already been vetted. More than that, it will make finding a reliable translation service easier, since you'll be able to see previous customers' reviews. It's important that these reviews are trustworthy, which is why it might be best to look for a platform that has been around long enough to have outlasted its competitors. Freelance translator reviews are often left on purpose-built platforms since they are both accessible and credible sources of information about the quality of the services they offer. That doesn't mean that you should never give someone that's just starting out a chance, however – sometimes, you can still find a diamond in the rough that way.
2. Look For Specific Degrees
It's also worth looking out for specific degrees in your preferred translator's resume, especially if you need a professional with specific qualifications to translate legal or medical documents, for example. Whether you need someone to translate a paper for school, or if it's for your business, and you need someone that can translate legal contracts, it's vital that the person you hire has the necessary degree for the job. Some translators also offer writing services, so if you hire someone specialized in medical translation, for example, they can also help you edit or write your paper. There are some degrees that would help you differentiate between the different translators out there – an MSc in translation will not only give them more credibility, but it also shows they have a specific background that can be useful to your project.
3. Set A Budget
It's important to settle on how much you're comfortable with paying for the service. Some platforms let you set a fixed non-negotiable price or put out a price range where the translators can bid. Others will show you how much previous clients paid for similar services. If you're not looking to spend too much, make sure to pick a translator whose rate falls in your budget – it can really help in making your decision. That said, sometimes the price is a good indicator of the skills and experience of the translator. A person that has a college degree and has been doing translation work for years will usually have a higher rate than someone who's just starting out. Consider how complex the document you want translated is. If it's something fairly simple, you can afford to lower the price. Likewise, if it's a complicated document, you might have to pay more, so you can get your money's worth in service quality.
4. Experience Counts
Experience is an important factor when you're on the lookout for a good translator. In some cases, it's better to give someone who hasn't been in business for long a chance if your document isn't too complicated and doesn't require any specialized translation. That said, in all other cases, you should always look out for translators that have a lot of experience under their belt. Someone who's been translating for several years has a better chance of doing a good job, as opposed to a first-timer. This is because they will have spent time figuring out the tricks of the trade and honing their skills – especially if English isn't their first language. A native speaker in your target language isn't necessarily the better option if they're not familiar with the niche jargon that you need to include in your document.
5. Ask For Previous Work Samples
An important thing to keep in mind is to always ask for previous work samples. A translation can never be a direct copy of the original document. Languages are too complex and have specific idioms, sentence structures, and grammar rules that don't always carry over. That means that besides being fluent in both languages, a translator needs to have a well-polished writing style, as well as a creative streak. A good translator will know how to incorporate all of these elements into the translated text, but it helps to ask for samples beforehand so you can see their style and get a feel for their work first-hand. If you don't speak the language in question, you can always ask someone you know to go through the samples and give you an opinion.
6. Delivery Time Is Key
The delivery time is a deciding factor for many people when choosing a translator. It's also a very important indicator of the skill and experience of a translator. Someone who charges more for their services will usually have better service quality because they don't have to work on several projects at once or take up several jobs in order to pay the bills. That said, it's also a good indicator of their availability. No matter how great they are, if they already have too many projects on their hands, there's a good chance they won't be able to get your job done before your deadline, or that they won't give it their all. Ask them how long it will take them to finish the job and how many hours per day they can dedicate to the work.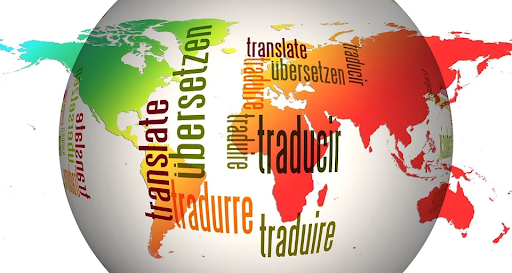 Professional freelance translators may be hard to come by, but they're usually the best option for many people who are looking to get work done on time and are very specific about what they want. Just remember all of these key factors when selecting a translator – their education, years in business, rates, previous work samples, and availability. They'll help you weed out the professionals from the beginners, and ensure that you get your money's worth.