Upcoming Video Games to Watch Out for in 2021
The pandemic struck unexpectedly, throwing the gaming industry into absolute chaos. Lots of games releases were pushed back, while others were canceled. Because of the pandemic and its ensuing lockdowns, gamers have had a lot of time on their hands, which has created a huge demand for these video games and their releases. Thankfully, the gaming industry has recovered, and lots of games that were either put on the shelf or had their releases postponed, are due for release.
In this article, we're going to explore some upcoming games that you should watch out for:
Guardians of the Galaxy
Guardians of the Galaxy is one of Marvel's most popular film series. The game will you see playing as Star-Lord, leading your teammates as they try to save the universe from total destruction. The game's complete with a fantastic 1980s soundtrack, sure to impress music historians. The game will have an extremely immersive storyline, complete with great combat scenes. It's not something you'll want to miss if you are a fan of the Guardians of the Galaxy film franchise and enjoy Marvel video games. The game's due to be released on October 26, 2021.
S.T.A.L.K.E.R 2
S.T.A.L.K.E.R 2 is the long-awaited sequel to S.T.A.L.K.E.R. The game was first thought to be being released in 2021, but it now appears that it won't be released until April 2022. We've included it on our list because it's being released in the first half of 2022's Q2. According to an article published by the gaming experts from Gamemite.com, players will traverse a horrifying wasteland, in post-Chernobyl Russia. The sequel's graphics are a massive improvement on the original game, which was released 14 years ago. If you were a fan of the original S.T.A.L.K.E.R then this isn't a game that you'll want to miss.
Call of Duty: Vanguard
Call of Duty is one of the world's most popular video game franchises. All video games [especially Call of Duty ones] can be very addictive, which is why it's important that you should always game in moderation. Call of Duty: Vanguard will aim to explore the horrors of the Second World War from the perspective of people who have been historically overlooked. The game's characters are based on real people, including Sgt. Arthur Kingsley, a British paratrooper; Cpt. Wade Jackson, a U.S. scout, and Lt. Polina Petrova, a Russian riflewoman. It's set to be one of the biggest games this year.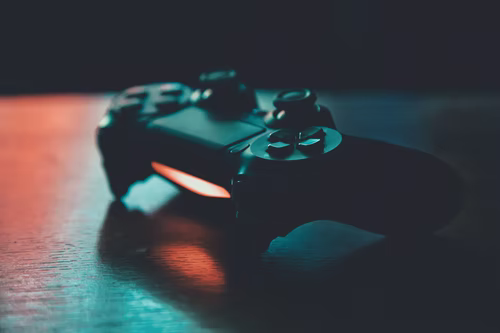 Battlefield 2042
Battlefield has historically been Call of Duty's main competitor. A month after Vanguard is released, Battlefield is back with 2042. The game will offer players 128-player battles, set in the future. The game's maps will be vast and expansive, complete with sandstorms, rocket launches, and tornadoes. It's going to be a very big release – and it's one that players are desperately anticipating.
Halo Infinite
The Halo series is one of the video gaming world's most legendary. Not much is known about this game yet, although it's believed that it's going to be more MMO in style. Whatever it is, it's going to be one that gamers won't want to miss.
If you're a video gamer, then this year's going to be one to remember. There are lots of awesome games coming out, many more than we are able to discuss here.