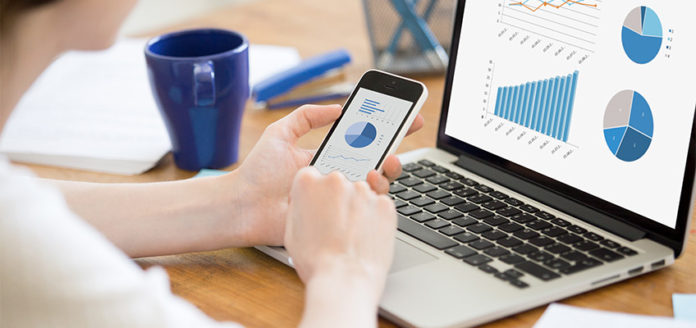 The past few decades has been one of the most pioneering time periods in the history of humanity. The rise of the Internet and other web-based technologies has affected numerous aspects of our society and it seems that this trend is just getting started. The Internet has ensured the advancement of our civilization through a myriad of entities, and has led to the creation of ubiquitous technologies like smartphones and laptops. The advent of these web-based technologies combined with a changing atmosphere has led to a totally altered economy that requires the Internet to function. All businesses utilize the web in some capacity, and this will continue even further as the 21st century progresses. In 2019, one of the most revolutionary facets of the economy is the ecommerce industry and the major change it has brought about on the retail field.
The Status of Ecommerce   
In the past few years, ecommerce has become one of the most important entities in the entire economy. While there are numerous web-based industries with a myriad of different companies created, ecommerce has certainly been one of the most influential. Ecommerce sales have skyrocketed in recent years, and this massive development within the industry has led to a change in the ways that the economy is run. Millions of people around the world have begun to start their own ecommerce stores because they are aware of the possibility to earn an amazing living, the ability to work from home, and the capability to be your own boss. There certainly is immense potential in the ecommerce industry; however, there are many challenges that entrepreneurs in this field face on a daily basis. Inventory management is one of the greatest difficulties of successful ecommerce practices, so it is imperative to effectively handle this facet if you want to build a lucrative company. Learning how to efficaciously manage your company's inventory requires top tools, such as inventory management software integrated with cloud-based accounting software, Xero. 
Features of Inventory Management Software Integrated with Xero
Xero is an extremely high-quality cloud-based accounting software, so when you have an inventory management program that is integrated with it, you will be provided with a myriad of advantages. Xero inventory management allows users to have a 2-way sync between their inventory management and Xero, ensuring numerous benefits for all sellers. Xero inventory management provides access to the creation of sales invoices, reporting of stock movements, and purchase orders; all of these features are critical to success in the ecommerce field. The synchronization between Xero and the inventory management program allows for stock transactions, purchase invoices, and more, to be utilized by both amenities to create a concordance that assimilates both services. Along with those advantages, Xero inventory management programs will also allow for a real-time view of your business' cashflow and the capability to get paid faster with online invoicing. Learning about the many features of inventory management software with Xero lets you understand why it is so crucial for ecommerce success.
Final Thoughts
As the world becomes more intertwined with the Internet, ecommerce sales will increase. If you run your own ecommerce store, learning about one of the top tools available, which is inventory management software integrated with Xero, will allow your company to thrive.
neOadviser
iPhones are delicate creations of the famed Apple store, and whoever owns it knows they can't throw it around like how people usually throw...