Poor planning in personal finance is everywhere. Statistics show that approximately 79.8 percent of U.S. employees live paycheck to paycheck to meet their ends.
Interestingly, a study by Bankrate further revealed that 23 percent of Americans have no emergency funds, and an additional 22 percent only have three months in emergency savings. This is why it is essential to get a Financial Advisor who will help you draw up a financial plan.
Generally, a financial plan will not only provide you with a comprehensive analysis of your situation, but it also enables you to reach your goals and objectives. Creating a strategy gives you a roadmap to see the big picture and map out your financial future.
Usually, financial plans include saving and investing, debt repayment, insurance, taxes, estate planning, and retirement planning. Also, it consists of an income statement, cash flow statements, and balance sheets.
More often than not, a financial advisor will assist you in determining your portfolio by taking into account information like regulatory changes, economic trends, and personal preferences. Doing so will enable you to monitor your expenses, spending patterns, and consider investments to enhance your general financial well-being.
Likewise, a financial plan also increases cash flow, thus, ensuring a significant uptick in the capital that can prove beneficial in difficult times. Best of all, the appropriate financial plan acts as a guide in helping you select investments that fit your goals, needs, and personality.
Can a Financial Advisor Help With Debt?
A reliable financial advisor from Carson Wealth can help you set a budget and come up with a debt repayment plan that will expedite the speed of paying your debt. Moreover, financial advisors can also negotiate favorable terms on your credit cards by lowering interest rates and monthly payments.
Financial advisors also ease the management of cash flow to ensure that you can pay all creditors. Verify with the Better Business Bureau before hiring a financial advisor to ensure quality planning.
What is the Difference Between Financial Advisors and Financial Planners?
Financial advisors and financial planners are titles that are usually interchanged. However, bear in mind that they refer to distinctive capabilities and offerings.
Unlike advisors, financial planners are a kind of advisors who specialize in developing an in-depth plan by evaluating your current financial standing and providing recommendations. They also hold licenses and certifications that enable them to handle education funding and retirement planning.
How to Find the Best Financial Advisors?
Always use a curated process in finding a financial advisor who you can work with for years. While finding the appropriate firm or person may take some time, the investment of time is also worth the wait in terms of ensuring financial freedom.
Seek for financial advisors with certificates like College for Professional Traning (CFP), Chartered Financial Analyst (CFA), and Personal Financial Specialist (PFA). Usually, advisors obtain these credentials by passing a test that demonstrates effectiveness in a specific field.
Besides that, advisors are also required to follow an ethics policy and meet requirements to maintain such designation. Asking for references and past clients will also help you get an idea of the skills and capabilities of an advisor.
Furthermore, you should also verify their records by checking the CFP Board, Security and Exchange Commission (SEC), and the Financial Industry Regulatory Authority (FINRA) to ensure legitimacy. Get some legitimate financial advisor today at Carson Wealth.
neOadviser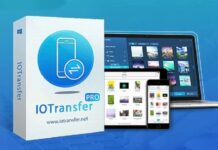 The multimedia content management system of iPhone and iPad is not impeccable, and the management of photos, videos, music and other elements through iTunes...