After a long time, with some parts and photographs being tested, the Mercedes-AMG CLA 45 was finally officially unveiled.
2020 Mercedes-AMG CLA 45 S
So far, Mercedes has not announced the price that the AMG CLA 45 will have, which has high technology, comfort and looks very good.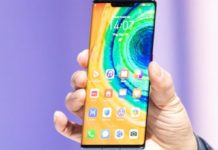 Huawei's party may have been marred by US sanctions, but the company still had something to show at its Mate 30 launch event, or...