With the eighth generation, the German giant enters the market to rival the BMW 1 Series and Ford Focus. Sales will begin in February 2020, with the price not officially known, but the first orders will be released in April.
[td_block_ad_box spot_id="custom_ad_2″]
2020 VW Golf 8 Design and Interior 
From the outside, the biggest difference, unlike the previous generation, comes at the front of the model. The thinnest lights make the big difference. At the rear, the car bears the usual design, but with redesigned lights and the Golf badge placed right under the VW logo. Even Volkswagen itself has admitted that it did not see fit to make a drastic change in car style.
The most interesting changes have been made internally. Unlike the seventh generation, the interior of the new generation is dominated by screens. The first screen is 10-inches with an information system that enables the driver to set the position of certain options. Android Auto and Apple CarPlay are standard systems. The main screen is 10.25 inches located in the middle of the car. All options are now touch sensitive
Engines and Hybrids
As in the past, Golf was created on the popular Volkswagen Group platform, MQB. The new golf is almost identical in size to the old car.
Volkswagen Golf 8 comes in four versions with petrol engines and two with diesel engines. The petrol comes with 90- or 110-horsepower 1.0-liter models. Next up are the 1.5-liter models with 130 or 150 horsepower. The 2.0-liter diesel engines come with 115 or 150 horsepower. Each of these non-hybrid models comes with a six-speed manual gearbox as standard. The automatic version is considered an add-on for diesel models.
The all-electric version will not fit the Golf, as it will be stored for the "ID" family. However, there are some hybrid versions present. The 48-volt power system adds up to 16 horsepower for hybrid versions. This version is combined with most engines that are in "traditional" versions.
By launch, the most unique Golf is the GTE version. It will have the plug-in hybrid system with 148 horsepower, 1.4-liter petrol engine, but with the electric motor in combination offer 242 horsepower, just like the Golf GTI.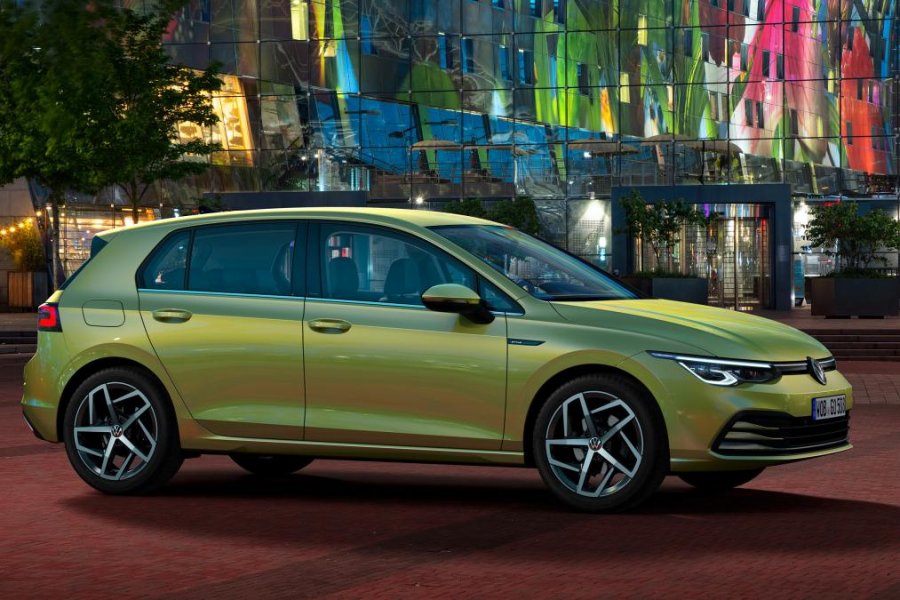 Volkswagen has confirmed that the special GTI and R models will come later, with no further details confirmed.
[td_block_11 category_id="3″ limit="1″ td_filter_default_txt=""][td_block_ad_box spot_id="custom_ad_3″]