4 Ways To Build Your Dream Home Gym
If you are one of those people who go to the gym after a hard day at work, beat the traffic only to be stuck in a queue in the gym to get on your first cardio section and beat frustration every day. You have come to the right place. 
If you are thinking of reasons to make a home gym for yourself, look no more. A home gym will provide you the perfect atmosphere to achieve your daily fitness goals. You can easily choose and compare your equipment at FitnessMasterly to assure you get the right product at the right price. From there you are free to choose from top-notch cheesy pop songs to metal rock songs while you work out. Take your time between sets to relax and set your own pace. No queues, no judging looks, and no time limits. A home gym will help you relax while you work out. 
A typical day at your home gym will include you coming home, relaxing, choosing a time when you want to work out and finishing as per your schedule, and hitting the shower. If this is what you want too, we have put together 4 ways you can build your dream gym at home that won't break your bank nor will take a lot of space in your house.
1. Yoga Mat
This simple yet effective element will make sure you can use it for many different types of exercises. It can easily be rolled up and stowed away for use. You can use it for relaxing and stretching exercises as well as for any other exercise that needs soft cushioning
2. Pull Up Bar
This is good equipment for upper body exercise. It is good for building muscle in your arms, back, and shoulders. With the small space it takes, you can easily put it in your house. You can practice a variety of creative exercises on a pull-up bar. It is a little hard to start with it as a beginner but it will eventually play a vital role in core strengthening. Also, it is a fun exercise element for teenage children too as they can practice several gymnastic exercises on any doorway with it. 
3. Kettlebell
This little piece of equipment has many uses. You can use it to achieve good results from many fitness activities. Different sizes and weights are so you can choose according to your current strength level. Using one that is too heavy may have a bad impact on your back or cause other injuries. You can use it for squats, pushups, and even short runs. It will help you use all your muscles in the body from head to toe.
4. Cardio Machine
For all cardio-related exercises, a good cardio machine is helpful. The stationary cycle is a good choice as it also comes with a backrest and is ideal for people who enjoy cycling but cannot do it often due to weather or other health conditions. An elliptical trainer works on both your upper and lower body while you work out on it. A climber can help to get fit for any adventurous trip you are eyeing to go to. Small dumbbells or weights that can be worn easily can help you build resistance which is very much needed in such trips. 
Make Sure To Consult An Expert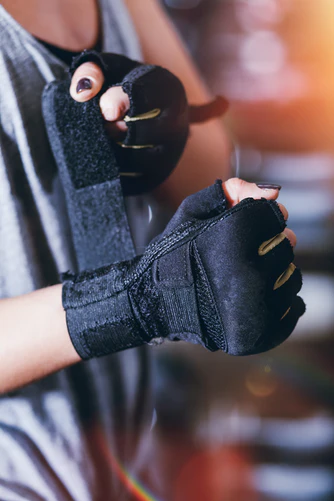 Before starting any fitness regimes, it is best advised to get a complete medical check-up done so in case there any issues that could hamper you in the future are known. A healthy diet along with a relaxing fitness regime at home can definitely do wonders for your mind and body.