About Aptoide, the question is:
.. are we dealing with an illegal container and pirated apps, or with a legitimate third-party market compared to Google Play? This is a fairly legitimate question because regardless of whether Aptoide is already a consolidated "store" of applications. It is often accused of not creating much control over "infected" applications. There is also a not-so-strong policy against piracy and privacy. As a result of a signal from our user, we conducted several tests, searches, and physical tests on the Aptoide platform. Are you ready to discover the results?
[td_block_ad_box spot_id="custom_ad_2″]
> Check Out: Best Terrarium TV Alternatives: Top 15+ Apps Like Terrarium TV to Watch Movies and TV Shows for Free
A short story of Aptoide:
Aptoide was born in 2009, just one year after HTC Dream was created and the market launch of the Android version. The idea of ​​creating this unofficial platform was Mr. Paulo Trezentos. In 2010 he managed to translate his platform into many languages ​​thanks to the Android Bazaar. The latest is a platform that allows its users to create small, transposed app stores. In 2012 Aptoide and Android Bazaar joins in a single store app in Lisbon.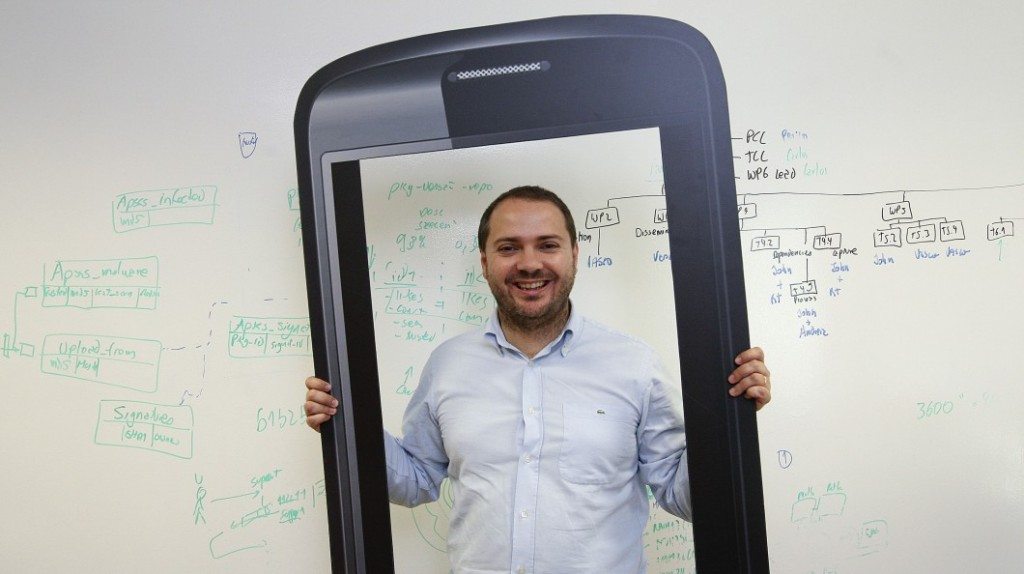 Since then, luck seems to have smiled Mr. Trezentos and his team. Aptoide expands with force not only in the European market but also in the American and Asian markets. Alvaro Pinto, co-creator of Aptoide, recently said at least 100 million US and Asian users have downloaded at least one app from Aptoide. Active users downloaded five or six apps per month.
In total Aptoide has grown with an incredible amount: 100% each year. Shortly before, it attracted a $1 million investment. In 2016, investments have been doubled thanks to the "Serie A" group, which includes many Chinese and Portuguese companies. Aptoide has opened its office in Asia in Shenzhen City, at the borders of Hong Kong. It has also opened its offices in Singapore, where in recent years there has been an increase of 200% per year.
In 2014, Trezentos denounced Google in the European Commission for "abuse of power". That's because the Mountain View company had excluded Aptoide from the Play Store. In this way, according to Trezentos, Google has "hurt users who will have fewer alternative options, and much less inexpensive."
How does Aptoide work:
Although in the first sight Aptoide may look the same as all alternative stores, you should be careful. It should not be underestimated the originality of Aptoide and his creator. The latter managed to keep the initial idea behind Android Bazaar by developing it into a more adapted and multifaceted reality.
Aptoide's originality is the ability of every user to create his own personalized app store. Within this store, you can create an APK file for different apps and games. You can even spend on social networks or sell them. For this reason, it is not unusual to find different sources from which to download the same applications.
Such an original structure has not only its positivities but also various negativities. On one side Aptoide with this structure is placed on the competition. Alvaro Pinto describes the structure of Aptoide as a version of YouTube applications. Instead of the channels we find different stores, and instead of videos we find applications. Each user can download the favorite store and receive notifications of new applications. The biggest negativity lies precisely in this system of distribution of applications.
So it stands exactly at the opportunity offered to everyone and a bit controlled by creators, to upload any APK file. Included here and infected files or paid apps. Some programmers use Google controls, which has also put up an information skirmish for users downloading an unofficial app.
It is possible that Aptoide's goal is to stay free of piracy, forcing programmers and developers to be replaced by simple users. In this way, reputation and trustworthiness (trustability) will increase. But this strategy so far has not been very effective. Among other functionalities, Aptoide offers some interesting instruments. For example, regarding scheduling updates, application backups, and a "cloud" memory for those with little disk memory.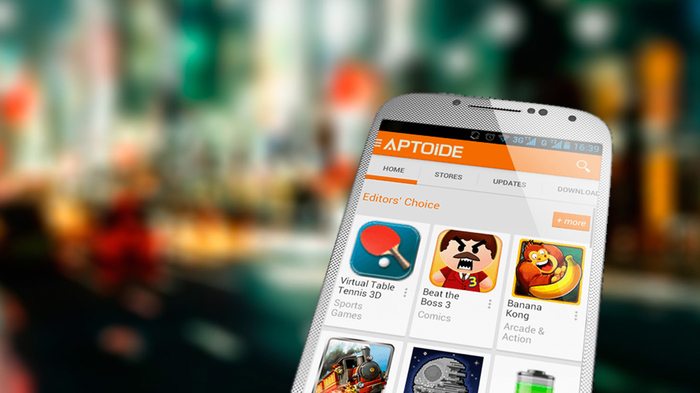 How safe is it to download from Aptoide?
Despite Aptoide's availability of an integrated malware scanner, the doubt about security is eliminated. This scanner consists of three constantly active antiviruses and should check the reliability of the APK file with the applications. Reliability is evaluated with several colors based on control. For example, green color shows credibility, yellow color shows suspicions and red color shows uncertainty. But there are many applications that are ignored by this scanner, and therefore users remain suspicious. To emphasize that there have been many improvements over the last few years. It is also said to happen sometimes and Google Play itself has provided apps that were subsequently found to be malware and virus. But the user, in general, is far more defensive with Aptoide just because he has long held a non-conditional stance on piracy.
So we can say that in general Aptoide is one of the best informal platforms in the market. Generally safe, though it is worth noting that the risks of virus removal remain only to users. The fact that there is low credibility compared to the official Google Play store is not to be surprised. Google has reckless power in the market. There are information lines and certainly has all the possibilities of manipulating information against the competition. This fact forces the creators of Aptoide to be always present in various forums and on the Internet to protect their creatures. On the one hand this activism is positive because it allows plenty of explanations for suspicious users. But on the other hand, it can also be considered as an attempt to hide and obscure the Aptoide.
The conclusion of our research and evidence is clear. Aptoide can be used without fear for downloading applications from other users. Anyway, you have to be careful about any new applications you put on the market before you have positive feedback on online forums. As for Aptoide, we would have only one word: a bit more transparent. This feature is also lacking in competition: the Google Play Store.
> Check Next: Windows 10 Tips & Tricks: Top Best Most Useful Features in Windows 10 (2020)
Hope you found this article useful! Please let us know your thoughts in the comment section below, follow us on Twitter and Facebook for more news and updates.
neoAdviser
[td_block_11 category_id="3″ limit="1″ td_filter_default_txt=""][td_block_ad_box spot_id="custom_ad_3″]