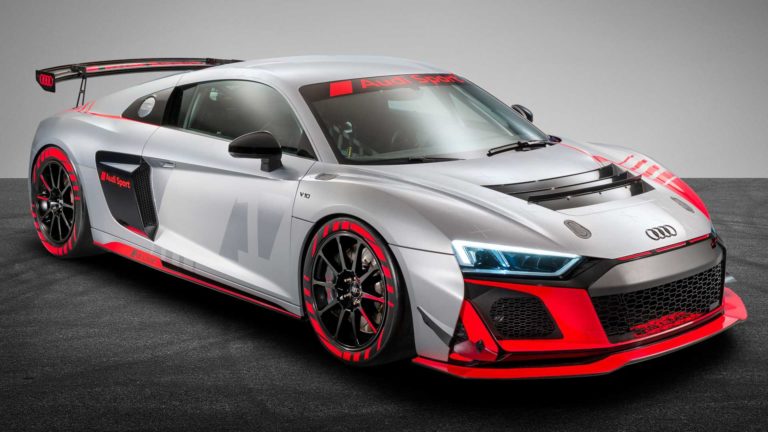 A year after the introduction of the redesigned R8 by Audi's competition department, the redesigned and updated R8 LMS GT4 arrives, sharing about 60 percent of the components with the current version intended for use on public roads..
[td_block_ad_box spot_id="custom_ad_2″]
This Audi model has a center-mounted 5.2-liter V10 engine that develops 495 horsepower and has a 7-speed automatic transmission.
In addition to the R8 LMS GT4, Audi Sport now offers a multifunctional steering wheel, borrowed from the R8 LMS GT2, which features, among other things, two selectors hiding behind eight programs that, under track conditions, ensure optimum performance of the control system, wheel drive and ABS.
The price of the Audi R8 LMS GT4 is 198,000 euros.
[td_block_11 category_id="3″ limit="1″ td_filter_default_txt="" tdc_css=""][td_block_ad_box spot_id="custom_ad_3″ tdc_css=""]