How to Boost Your Business's Marketing Strategy
Currently, the world is seeing a bit of an economic shift which has been concerning businesses and individuals alike. With recessions being threatened in some of the world's biggest and most dominant economies, customers are already starting to tighten their budget buckles and pull back on spending. So, how do you, as a business, refocus on your customers and realign your strategy to cater to their changing needs? We took a look at what some of the top global brands are doing to find out how you can boost your business's marketing strategy in 2022. 
Focus on building communities to retain customers
The fact of the matter is that you usually spend three times more on your marketing budget trying to attract a new customer than you do on retaining one. Brands globally are looking more toward their loyal, returning customers than trying to market and attract new ones. This means that you need to focus on building communities around your brand and establish a brand that customers can actually connect with. Even those with well-established brands are taking a step back to identify where the brand can be more customer-centric and how to readjust their messaging to speak directly to the customer. Take social media channels for example. Brands are no longer looking at metrics like the number of followers or number of likes. They are looking for actual real people who are engaging and converting. So, if you are using mostly Instagram, for instance, your Instagram followers are vital for your brand to succeed. But they are only seriously considered if they are actually converting. And this is where your branding and messaging comes in. 
SEO is absolutely critical 
Returning clients is vital, but, in order to continue to grow and expand, you also want to attract new, fresh audiences. To do this, you need to make sure that your content is continuously reaching fresh eyes. Look at the organic traffic on your site. How much are you generating? The fact of the matter is that organic traffic should be the highest form of traffic coming into your site, and if it's not, you need to go back to SEO basics. Start doing a deep dive into your keywords and ascertain if something is going wrong. Many marketers think that once-off keyword research is good enough for SEO. But it doesn't work that way. Instead of a quick check and go, you need to constantly be looking at what is trending, what is being searched for, and what your direct audience is looking for. From there, keep updating your content. From your site to your socials to your paid ads. The more content you put out, the more chances your audience will see it. And, every time you update a page, Google will scrape your website and rerank it. You can even outsource this by looking for a company that offers this list of recommended SEO services, which can help you focus your efforts on other areas.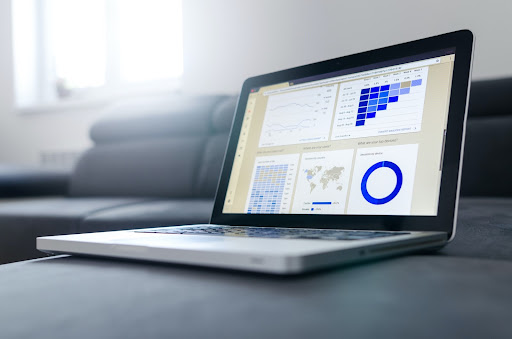 Set a separate budget for marketing 
By this, we don't mean you need a budget for content creators and marketing staff. Instead, you should set aside a budget for the content that is actually going out. Most companies make the mistake of creating content and writing their websites, posting and wondering where their leads are. The fact is, you actually need to put money behind this content. Your Facebook and Instagram posts need to be boosted. They need money behind them to land in the newsfeed of an audience outside of just your own. The same goes for your paid ads. You can have the right keywords on your site, your technical SEO elements can be absolutely top-notch. But, the fact of the matter is that Google is profit-based, and in order to rank at the top of the page for those keywords, you will need to put money behind them. 
Monitor and test everything and readjust if necessary 
Now, once you have all of your content created, posted, and boosted, you can't just sit back and wait for everything to come in. You actually need to actively monitor your efforts. Your metrics are some of the most valuable sources of data and information you can get as they allow you to monitor what is working and what isn't. We mentioned tracking your organic traffic earlier. Well, Google Analytics is a great tool to do this, but you need to combine it with data coming from your social media platforms and other channels to really have a firm insight into what is working and what can be changed. 
Conclusion
Improving your marketing approach is critical in today's increasingly competitive corporate climate. Knowing your customers will be one of your greatest marketing assets. This will allow you to develop content based on their preferences, interests, and actions, increasing your chances of success.