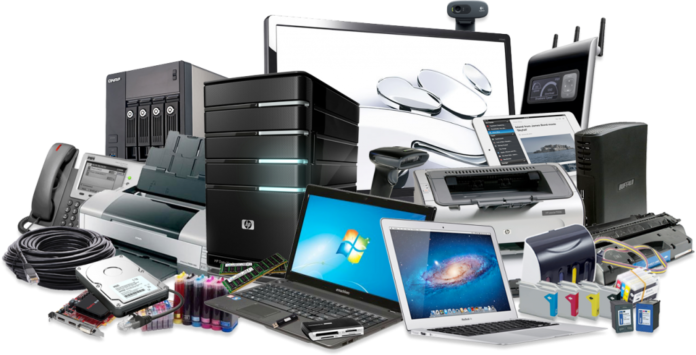 The average computer owner may not know a lot about computers, and even less when it comes to fixing them. Viruses, malware, the dreaded blue screen, and other hardware issues like a broken screen or faulty keyboard are some of the problems that computer owners have to deal with commonly. If you are an individual who enjoys DIY and fixing things in their spare time and happens to know a lot about computer maintenance and fixes, you might want to consider starting a computer repair business. The best part is that you can start right away and it is affordable.
A computer repair business is a service-based business that does not need a lot of funding to get started. The most important thing is to have the skill and then you can purchase a few tools and equipment at your local hardware store.
Starting a home based computer repair business has many advantages from charging the same rate as a computer repair technician who operates from a shop to adding extra services like pick up and delivery of laptops or PC, which means more income. However, taking your computer repair business from a part-time hustle to a full-time job requires effort and dedication.
Benefits
If you already have experience with fixing computers there are many benefits of turning that skill into a business, including:
It is a business that offers stability as there is a high demand for the service. Computers are always going to be a part of us and our dependence on technology will continue to grow. This could mean that computers will become more affordable and more people will have them, hence the increase in demand for computer repair technicians.
Operating a computer repair business from home gives you flexibility. While it is important to meet up with your customer's needs, you will have time to do other things that interest you. Since you are operating from your home, you have the luxury of getting up at 3 a.m. to fix computers.
You can start part-time, which means that you can have other jobs while fixing computers in your spare time.
If you are repairing computers from your home, then your overhead should have little or no impact on your finances. If you must purchase a separate computer for business purpose, then you should consider a refurbished computer. You can buy from sites like mynextbox.com.
How To Get Started
As mentioned earlier, you do not need to invest a lot of money in starting a home-based computer repairs business.
First, you need to be clear about what services you will offer. Is computer setup part of the repairs package? Will you fix the computer at the client's home? Answering these questions will help you know what to charge for services.
You need to set up a workspace where you have the equipment and tools you need to work efficiently.
Create a business plan and outline the details of your business, also, include a marketing plan.
Create a business name and a business structure. Once you have those in place you can obtain a business licence. The next important thing to do is to obtain business insurance. You want to protect yourself from business hazards and mishaps.
Market your business to your local community by distributing handbills and posters.
Keep yourself updated on new hardware and software trends, new problems that computer owners are facing and everything related to computer maintenance.
neOadviser
The vast opportunity in dropshipping is attracting a lot of people from all around the globe. People are ready with various dropshipping and free...