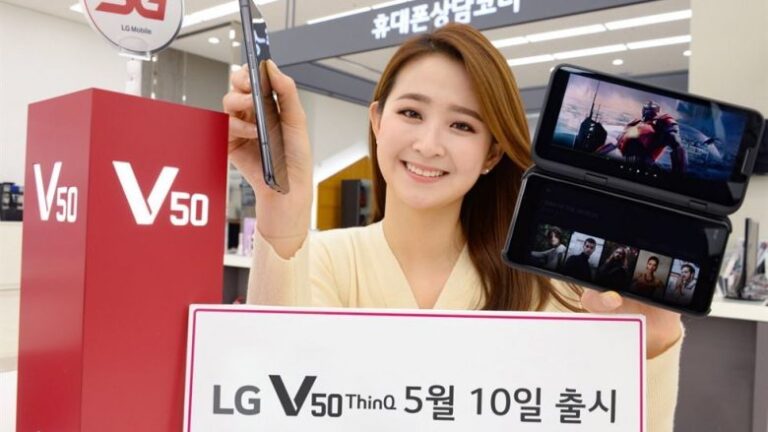 [td_block_ad_box spot_id="custom_ad_2″]
The technology giant initially planned to launch the phone on April 19 but postponed the plan to ensure the performance of the new product in next-generation networks.
The launch of LG's 5G phone will give consumers more choice, as the Samsung Galaxy S10 5G, which was released on April 5, has been the only phone that supports 5G networks so far.
With the launch of the new phone, LG Electronics intends to increase the performance of their phone unit, which has recorded operating losses for 16 consecutive quarters up to the first quarter of this year.
Unveiled at the Barcelona World Congress in February 2019, the phone has a more stable platform and offers rich multimedia features, according to the company.
"We will provide bigger users with the benefits that they can experience the V50ThinQ 5G's excellent performance," said Oh Seong-jin, who is responsible for telephone marketing at LG Electronics.
The new product costs 1.2 million won in the domestic market, which is about 900 euros.
[td_block_11 category_id="3″ limit="1″ td_filter_default_txt="" tdc_css=""][td_block_ad_box spot_id="custom_ad_3″ tdc_css=""]