Made Working Space
Creating a tailor-made working space is one of the best ways to get organized and focused. This is because a space that feels tailored to your needs will be more enjoyable to work in, and it will also be easier for you to execute tasks seamlessly. In addition, when you have your own tailor-made working space, you can work without distractions and focus on what's important. In Singapore, offices are usually spacious and have a clean look. However, your tailor-made workspace can help you create an office look that suits your specific needs. Here are five tips on how a tailor-made working space can be made:
1. Create a sense of privacy
Using dividers and partitions in the space will help create a sense of privacy and individualism in a busy office. An added benefit is that it will also create a barrier between yourself and those around you. When you have a busy schedule, you should be able to focus on your work without being distracted by others.
2. Maximize space with multi-functional furniture
If you have limited space, you should use multi-functional furniture that can serve multiple purposes in your office. For example, you can use a single table to do your paperwork or as a place to sit and eat. Therefore, you should get furniture that will serve multiple purposes. Ensuring you have enough storage space is also important, especially if you work as a freelancer.
3. Create a sense of identity
An essential aspect of a tailor-made workspace is to create a sense of individualism. To feel comfortable and enjoy your work, you need to feel as though you are in your own space. You can do this by choosing unique furniture that has a personal touch. For example, you can select art you like to display on the walls. Alternatively, you can display personal photographs on the backdrop.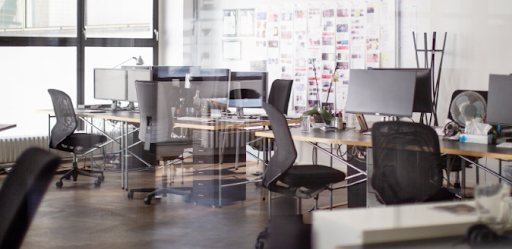 4. Make technology easy to access
When you work in an office, your computers and other electronic devices are important to your work. It will help to create a customized place for them where you can access them easily. When you have a tailor-made workspace, make the use of technology easy and convenient. This may require purchasing special solutions and solutions that will help you store your items in an organized manner. Depending on your needs, you can buy different storage containers to store your electronic devices.
5. Create an area for daily essentials
You will have a desk to organize your essential everyday items when you work in an office. However, there are other items that are essential to your well-being that you may want to keep within reach. For instance, a personal organizer can help you keep your daily essentials within reach. This will also help to control the clutter in your space.
In summary, creating a tailor-made workspace can benefit you in several ways. It will help you to feel comfortable and productive in your work environment, and it will also easily take up less space. In addition, if you have your tailor-made workspace, you will be able to focus more on your work rather than the distractions and mess of other people's spaces.