Buying a car is a huge life decision. This is because when approaching the dealership, you will be looking for an automobile that will make your life easier and more convenient. A nice ride will also help add some privacy into your life since you won't be depending on public transportation when navigating out and about unless you choose to. Well, when buying a car, the brand is one of the first things to think about.
While some brands are more reputed than others, access to replacement spare parts can be a huge pain in the back for certain brands. As you may already know, some brands are generally more affordable than others, whereas some have a more comprehensive range of car models you can choose from on the fleet. This is not to forget fuel consumption and maintenance fees, which are the consumer's biggest area of concern these days. Without further ado, here are some popular car brands you should check out before buying your next personal vehicle.
[td_block_ad_box spot_id="custom_ad_2″ tdc_css=""]
1. Mazda
The EPA has endorsed Mazda as the best average fuel-economical brand. Its sporty handling has made it the driver's favorite brand over the last five years. Not forgetting that in 2017, it was rated the best brand in US News and World Report. It is currently at position two in Australia in the list of top 10 best selling car brands. As you will see at redlandsmazda.com.au, lovers of Mazda have a wide range of new and used models to pick, from Hatchbacks to saloons, mini SUVs, and Large SUVs. They have a full line of crossovers, from the subcompact CX-3 to the compact CX-5 and mid-size CX-9. If you are a lover of sports cars, you have the Mazda MX-5 Miata at your disposal. The Japanese automobile company has truly transformed the world of motor vehicles over the years.
2. Toyota
This is the Japanese brand with the most substantial reputation for making sturdy, long-lasting, and affordable cars. It is not one of those companies that make fancy cars with exciting models, but its reliability is a great fit for all persons. Also, more authoritarian off-road models like the Land Cruiser have the best quality and dependability when it comes to service. The best thing about Toyotas is that they are all over the world. You can be sure to meet a Toyota expert dealer anywhere, and the parts are easy to acquire regardless of the model.
3. Nissan 
Nissan is America's most popular car. Having been on the market for decades, Nissan cars are among the best passenger vehicles globally. Its performance is top-notch, and its reliability is highly scaled. Its impressive reliability gives it a mark compared to its rivals. You will find cars like Nissan Note, Juke, Pathfinder, Armada, Altima, and Versa, among others, in this category. They come in different sizes and shapes, so you have more than enough options.
4. Honda
The Japanese carmakers won't let other car manufacturers prosper. With a wide range of vehicle brands worldwide, they cannot sleep on their excellent reputation. Honda is known for its superior quality, and the Civic is among the best selling cars in America. Coming in compact, mid-size, and subcompact sizes, you have a wide variety to choose from in each size category. Considering that a car is one of the most valuable treasures you want to invest in, be sure to pick what suits you best.
5. Subaru
This is a brand that has been in the limelight for all the right reasons. That should ring a bell already. From the year 2013-2016, The Subaru Outback earned a five-star safety rating while in 2018, during the "Best Brand" award, "it won several trophies for its excellent quality. Despite the prices being high, the money is worth the investment. Depending on your reason for buying a Subaru, if performance is your aim, get an Impreza WRX or WRX STI. However, you can pick from various options, including the Outback, Legacy, Forester, and Crosstrek, among others.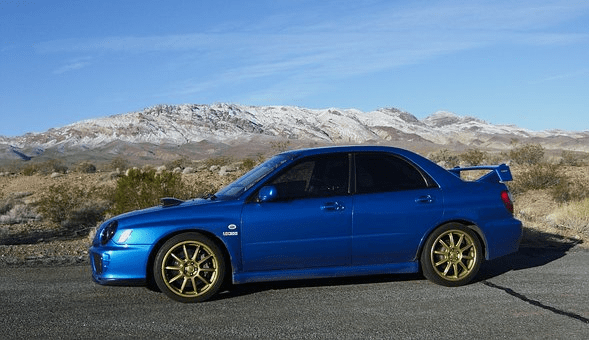 6. Peugeot
This is a French manufacturer brand, and you will feel the car when you get behind the wheels. Over the years, there have been complaints of the vehicle being unreliable, but truth be told, there is a notable improvement in that brand. The brand's dependability is on a whole new level. The 3008 SUV is among the new generation models that have gained popularity and made tremendous sales. Its improved quality has improved the brand's value and competitiveness over the years.  
Finally, Hyundai, a Korean brand, is also worth mentioning. They give you a warranty cover valid for five years. With the first cars being made in the 1970s, the quality and reliability left a lot to be desired. Basically, these are just a few of the brands worth checking out when buying a car, especially if it's your first time.
[td_block_ad_box spot_id="custom_ad_3″ tdc_css=""][td_block_11 category_id="3″ limit="1″ td_filter_default_txt="" tdc_css=""]