Lucifer may not finish the series with Season 5, as Netflix has entered into talks with Warner Bros. to continue the series after season five
Lucifer's Season 5 may not be the last, as Netflix is ​​considering continuing the series beyond season five. The popular drama features Tom Ellis as the Devil himself, who has taken up residence in Los Angeles. There, he runs a nightclub and assists the LAPD in solving crimes. Lucifer has a history of surprising renewals and cancellations. Originally aired on Fox before being canceled after Season 3. Thanks to fan support, Netflix saved the show and released a 10-episode season last May 4.
[td_block_ad_box spot_id="custom_ad_2″]
The series grew in popularity after moving to Netflix. However, one month after Season 4 aired, the platform renewed Lucifer for a fifth and final season. Over the summer, Netflix revealed that the final season would be larger in size compared to Season 4 and consist of 16 episodes in total. These episodes do not have a launch date yet. With the announcement of the final season came more fanfare, this time for a sixth season. Even superstar Kelly Clarkson joined in, urging Netflix to "make it a favor and bring back the show for Season 6."
Now, it seems that the plea from fans and personalities as well may have changed something in the minds of those making decisions on Netflix. According to TVLine, Netflix is ​​currently in talks with Warner Bros. to continue the series after season five. It's unclear what exactly this means, though the most obvious choice is a surprise sixth season renewal. Netflix previously announced that actor Dennis Haysbert will be performing God in Lucifer's fifth season. It will also feature a music episode, though the circumstances are being kept secret.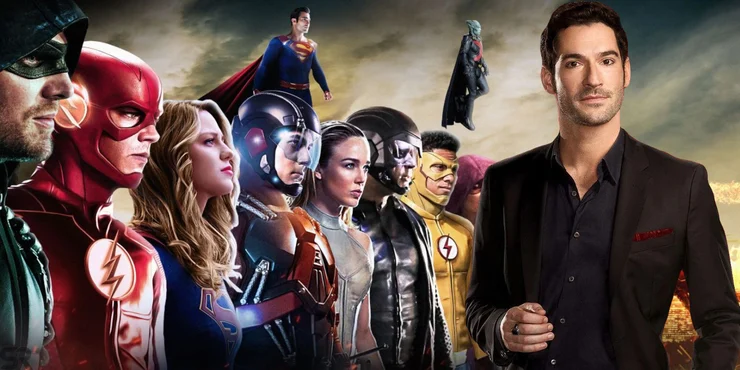 Although fans still don't know when the Lucifer Season 5 premiere will take place, they've seen Lucifer himself since the Season 4 finale; the character put on a surprise during The CW's Crisis event at Infinite Earths. In a brief scene, Lucifer of Earth 666 was visited by John Constantine of Legends of Tomorrow and Mia Queen and John Diggle of Arrow. They came to him for help in getting into Purgatory to get Oliver Queen's soul. Although Lucifer was able to help them, Oliver eventually chose to become a Specter instead of coming back to life.
At this point, Lucifer fans are used to the show's "surprises", so this news shouldn't be all that surprising.
This is especially true given the success of the show on Netflix. Many were surprised by the cancellation as Season 4 was well received. Announcements for Season 5 so far point to the show being closed with a real breakout, but a renewal of potential Season 6 may be an even better gift for fans. Hopefully, Lucifer continues to surprise us, with Netflix and Warner Bros. agreeing to bring the series back from the dead.
[td_block_11 category_id="3″ limit="1″ td_filter_default_txt=""][td_block_ad_box spot_id="custom_ad_3″]