6 Music Artists Who Graduated from College
Some might think that a music career and college have little in common. Maybe as an aspiring artist, you are not sure whether you need to get higher education. The study life might seem hard, but there is always help you can get from tutors:  you can ask the research paper writer about this in more detail. Although there are no right or wrong answers here, don't let the difficulties scare you! Here are some world-known musicians who graduated college.
Brian May
Not only is he one of the best guitarists in the world, but he is also a successful graduate. Brian May attended the Imperial College London and acquired a degree in Physics. He even started his doctoral program in Astrophysics after that but had to postpone his thesis to pursue a career in Queen. And this brought him to stars as well. But even three decades later, Brain May was still interested in science, so he resumed his thesis work and acquired Ph.D. at the Imperial College. And it is even available online.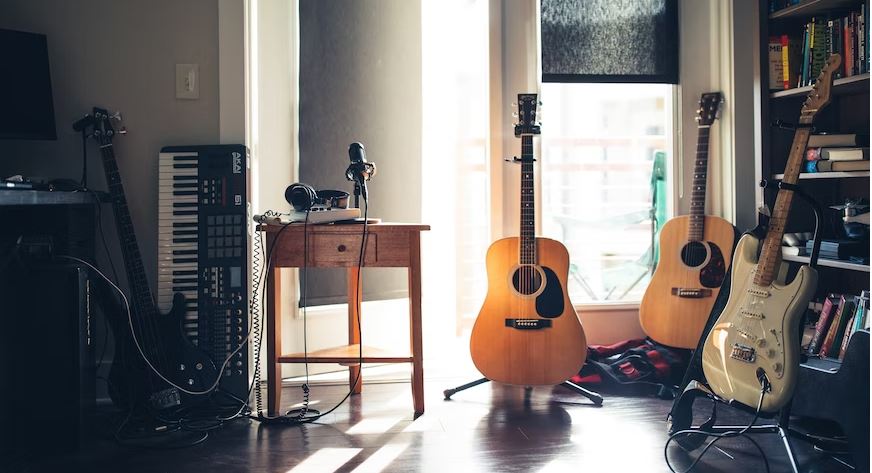 John Legend
John Legend is not only a musical talent but also an extremely intelligent student. Only at 16 years old, he entered the University of Pennsylvania. Not only did he start college at 16, but he also declined several other schools he got in, namely
Georgetown;

Morehouse;

Harvard.
John became a Bachelor of Arts in English with an additional concentration on African-American Literature. He successfully graduated in 1999 and went on to pursue his music passion. Another interesting fact is that he also met Lauryn Hill during this period, who would later hire him for the Miseducation of Lauryn Hill.
Coldplay
Not just one member of this famous band went to college. They all met at the University College London. So if not for higher education, we might have never had their amazing hits. Chris Martin, Johny Buckland, Guy Berryman, and Will Champion met in 1996 at the UCL dormitory hall. And a lot of the early songs of the band were written in this institution. Berryman is the only one who dropped out after a year. The other three band members have successfully graduated.
This is an example that education can be beneficial not only for personal development but also for meeting like-minded people. Yes, it might be stressful because of the overloaded curriculum and lots of projects, but there is always help out there. Students can partner with the best essay writing services to make sure they are on top of their deadlines. Any tutoring ensures they will succeed quickly and easily, so students get immediate assistance and expert guidance. They can also have more free time for other responsibilities or important things like writing songs or starting a band.
Childish Gambino
Donald Glover is a multi-talented artist who does music, standup, acting and producing. It seems like there is nothing he cannot do. He is amazing at songwriting but also can offer strong performances on film. To add to his impressive credentials, he is also a college graduate. He went to the New York University, namely Tisch School of Arts. This is where he acquired a degree in Dramatic Writing, which certainly helped him a lot in his creative career.
Tom Morello
Before becoming a guitarist for Rage Against the Machine, Tom Morello attended no less than Harvard University. He enrolled in 1982 to study Political Science. Along the way, he added Social studies into his concentration and earned a B.A. During his Harvard years, he played in another band called "Bored of Education" and won the Ivy League Battle of Bands.
Sheryl Crow
Before becoming one of the successful artists, Sheryl went to the University of Missouri. She enrolled in its School of Music and graduated with a degree in Music Composition, Performance, and Education. She also worked as a music teacher for some time after. Her degree is directly linked to her further career, so it was probably quite useful for gaining recognition as one of the most fruitful and talented musicians.
Conclusion
Not only is it possible to succeed in higher education and music, but it can be of huge help as well. Many more famous artists went to college, so don't worry that the list is short. If you wanted to get proof that a university won't keep you from the dream job – it's here.