The Many Advantages of Mobile Self-Storage Units
Storage containers can be useful for various reasons, whether you're moving or just need a place to store your belongings without taking up too much space in your home. Self-storage is often disregarded by both household and commercial consumers. Still, it could be a wonderful fit for your needs with its convenience, low cost, and high security. Continue reading to learn more about this sort of storage and the five ways it can help you.
Free up space inside your home
We've all seen the beautiful show-room-style homes on Pinterest. We see beautiful light and spacious kitchens and living rooms with no trace of clutter and decide it's time for a major spring clean. Later, we discover that all of the storage space in the house is already used up. This becomes frustrating because we'll have to make do with a thorough cleaning. And does everybody got time for that?
It's tough to re-create that desirable tidy look, with bikes and sports equipment occupying the hallway, Christmas decorations crammed into the closet, and the lawnmower, BBQ, and patios taking up the entire shed. Many of us just do not have the extra room required to store stuff that we do not require constant access to. Read more on this page https://medium.com/@catherinehart241/advantages-of-renting-a-storage-unit-dc3e7e0831fd.
When you consider how infrequently you use most of this equipment, it can seem absurd that it takes up all of your storage space and is only used for a short period of time.
You may rapidly free up most of your storage space inside the house by renting a small self-storage container. Enjoy having a vacant shed as well as some empty cupboard space you can regularly use to arrange any clutter you have laying around.
You can put away the seasonal ornaments from Halloween to Christmas, the BBQ, and patio tables and chairs into storage until summer arrives once more. Plus, enjoy having all that extra space to use for many different reasons. Who doesn't want bigger storage space?
We all have someone who enjoys tinkering with various tasks around the house. Whether they want to try their hand at building a new kitchen table, repairing car parts, or producing larger craft pieces, all they need is the room to do so. It can aggravate those who do not have access to a garage or a suitable workspace at home. You have a long list of projects you'd like to complete, but you don't want to overcrowd your home.
You wouldn't have to with a self-storage facility! You can discover a lot of options that are versatile and cost-effective. Plenty of websites sell or rent self-storage units. All you have to do is go online and start looking!
Furthermore, storage containers can be really beneficial, especially if you are planning to relocate. You don't have to leave the ideal sofa or any other large piece of furniture behind if you don't have space to store it at home. You may be fortunate enough to have relatives and friends who can keep your belongings, but this may increase the expense of your removal because removal vehicles will have to start picking up your furniture from multiple locations. Click here for more.
Security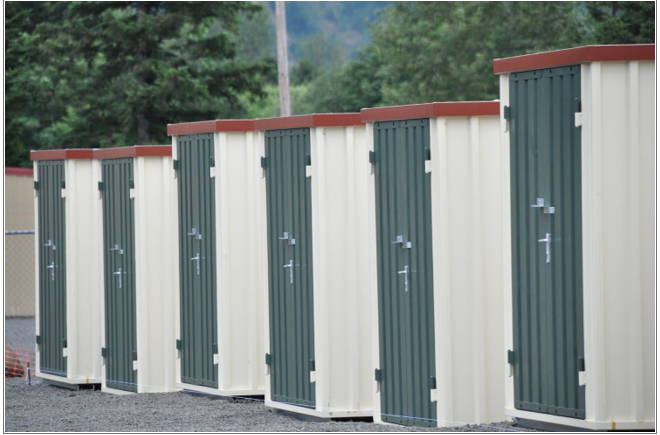 If you have important stuff, it's a great idea not to keep them all in one spot. These storage units are hard to penetrate. They usually include CCTV, round-the-clock monitoring, and sophisticated locks that you are unlikely to find in your own home. You'll be able to keep things safe, check on them, and bring them home whenever you like until you find a permanent storage location.
Moreover, keeping items in a shed or attic can put them in danger of being damaged. These locations are frequently damp and cold, making them ideal for causing water damage and mold to your belongings. Storage containers, on the other hand, have a controlled atmosphere, allowing you to rest certain that your belongings are being carefully cared for.
Budget-friendly
Many people are unaware that renting mobile self-storage units is frequently less expensive than they believe. It is far less expensive than upsizing your home for householders, especially if you simply have a few items to store. Furthermore, small businesses can save money on rent by using the unit to keep products that would otherwise incur a large charge if held in a warehouse; nevertheless, these also bind you to a contract, limiting your organization's flexibility.
Store your seasonal gear
Storing your gear in a storage unit may very well be the best solution if you have a seasonal activity like surfing or skiing. Large items might be difficult to keep inside a house, and if you're using them for a few months of the year, you'll end up occupying a lot of space inside.