Study Business Management In Singapore
Do you wish to start a career that can help you reach your full professional potential? Do you want to learn how to be a manager or business owner? Or do you just want to know how the world of business works and what goes into it? If so, then read on!
This article explores the benefits of studying business management in Singapore and some great choices for online and offline programs. The goal is to give you an idea of what a business management degree in Singapore can offer you.

Read on if you:
-want to learn how to run a successful business;
-want to be able to make intelligent decisions for your company and its future
-want to be aware of the different business models and their advantages
want to know how rules of accounting and financial statements work
-want to learn about social media marketing, sales & marketing, human resources, and operations management.
What Is Business Management?
Business management refers to the process in which a company is managed. The goal of business management is to make sure that your customers are satisfied. The first step in this process is marketing your company and its products and services. Essentially, you'll have to sell them, no matter what type of business you have. This might involve product placement, direct sales, social media marketing, and advertising campaigns.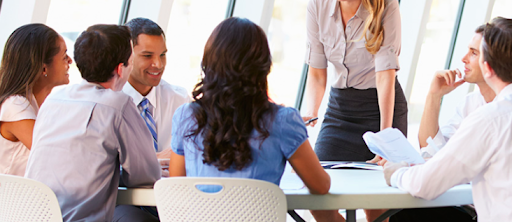 The second step is operations management. This is basically the day-to-day management of your company, including finances and staff management. It also includes organizing your company's workflow to ensure it's efficient and effective. You'll have to think about best organizing your staff for maximum productivity and efficiency. Business owners must pay special attention to the financial statements of their company, which include a balance sheet, income statement, and cash flow statement. In addition, they must watch out for any discrepancies in their financial statements and make improvements when necessary.
Business Management in Singapore: What Can You Learn?
You can take on many programs to learn about business management in Singapore. Most of them will help you understand all aspects of running a successful business. They'll also give you practical experience, making it much easier to get started once you've graduated.
The most popular degree in business administration in Singapore is the Master of Business Administration (MBA), which can be taken on by students with a bachelor's degree who are at least 21 years old. But, if you want to market yourself in a more "international" way and have as much international experience as possible, it may be better if you take on the International MBA. This is still an MBA program that's taught completely in English, and it will give you global experience. International students need a degree from a host university, and you'll need to be at least 25 years old.
What Are The Benefits of Studying Business Management In Singapore?
There are many benefits to studying business management in Singapore, not only on your career path but also in your personal life.
A bachelor's degree in business management will give you a solid theoretical foundation. You'll have to be able to work with numbers, clearly define your job, understand the various aspects of business, and learn about the different management and decision-making methods. These are all skills that can help you in many different ways. A business management degree will teach you how to manage your finances and budget your money. With a good business management degree from Singapore, you'll understand accounting, human resources, marketing, operations, and other essential aspects.
If you're learning how to manage your finances in school, then it will be much easier to address them once you graduate. You'll understand what you can spend on different things and how much money is going.