4 Things To Know Before Selling Your House
Selling your house can be a daunting task. There are things you should know before selling your home, and they will make the process easier for you. This article is going to go over 4 things you need to know before putting your house up for sale.
The Popularity Of Your Area
There are areas that are simply more popular than others. If you're going to sell a house, it wouldn't hurt to do a bit of research into the area and find out if there are things that could affect how much your property is worth in comparison with other properties for sale nearby. The state of North Carolina has multiple towns that are hot at this moment. People who are selling their houses in Raleigh will have a lot easier time doing so than someone who is trying to sell in a less popular area. As you are looking things up, keep an eye out for any changes that might have occurred recently in the town or city where your house is located. Make sure to explore how popular is your location, so you can sell your house for the best price possible. This is important for negotiating with the buyer and not leaving money on the table. If it's a good area, you'll have multiple offers on the house, which is always a good thing. The things that are important to know before selling your house are things like how popular an area it's located in, what changes have occurred recently, and if there are any new houses being built nearby. These things will determine the price you can get for your home, so make sure you do some research and things will go smoothly.
The Better The Condition, The Better The Sell 
The condition of your property will dictate how much you will sell the property for. These include whether or not there is enough space in the house if it's a family home, or if there is a lack of light and natural ventilation. They will look into how well maintained the garden is because landscaping plays an important role in selling your house quickly. 
These are some of the things important when selling your home. Here's what you should do to fix up your house for sale:
Clean it thoroughly, inside and out. 

Make sure everything is sparklingly clean, including kitchens & bathrooms

Fix everything up

Declutter things you don't want to take with you

Make sure the floors, walls, and ceilings are in good condition

Put things in boxes, if you can't decide what to do with them, leave the box closed until you've made a decision. 

Make sure it's empty before taking pictures because people will be able to plan their future better if they see all the space they have to work with
You Need To Promote It 
Put up your house on real estate websites and make sure that your home is listed on all relevant real estate sites where people can see it. Make sure to include rich descriptions of the things you feel are most important about your house so potential buyers will want to learn more- things such as how many bedrooms there are, what kind of neighborhood it's in, etc.
Use Good Photos 
When taking photos for your listing, use wide shots that showcase each room or area within a room rather than just one corner at a time; this way you'll give buyers an idea of the space they're getting with their purchase. Also be sure to do some exterior shots too because let's face it: no matter how nice your house is, the exterior will play a major role in how people view it.
Post Lots Of Photos 
Make sure you post at least 20-30 photos of your home on each website where you advertise so that you can give potential buyers a virtual tour! If customers can't really get an idea of what things look like because all that's included is a measly couple photo, they probably won't be all that interested in learning more about what your house has to offer.
There Will Be Bargaining 
Be prepared to negotiate the price of your house before you put it up for sale. Bargaining is standard practice when selling things to someone else, so get used to the idea and be prepared! You will need to answer any questions that come from potential buyers about things they see in your home or things that have happened there in the past.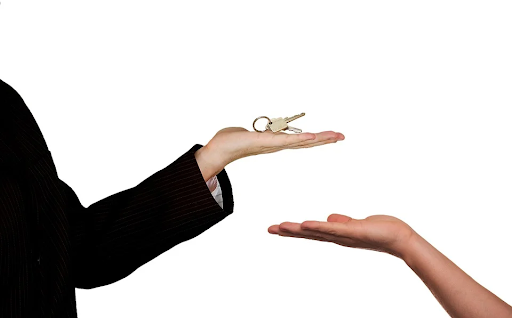 Selling a house is no easy business, but when you are prepared, there are not many things that can stop you. The popularity of your area will determine the interest of people, and therefore the price, but don't forget about fixing it up before the sale. Promote it with photos and virtual tours, and be prepared for people who will bargain to lower the price and compromise if you have to. Good luck!