In the times we live in, coronavirus has caused many businesses to close their doors forever. One of the industries which have taken a huge hit is the fitness and gym industry. Many large gyms have had to close up due to a lack of business or costs associated with upgrading to meet health safety standards. For this reason, many people have been looking for alternatives to going to a gym. 
A great way to accomplish this is to get an exercise bike in your home, so you will be able to do everything you normally would in a gym from the safety of your home. This article will seek to shed light on a few key things that you should consider before purchasing an exercise bike. The goal of this is to help you with the decision-making process by highlighting a few things that distinguish various exercise bikes from one another and the different ways that each facet can help you to reach your fitness goals.
Size
One of the most important things to consider when purchasing anything is how much room it will take up and if you have the space to accommodate the new purchase. This is doubly true with something like an exercise bike, which can be both large and heavy, making it difficult to move them frequently to store in a different place other than where you would use it. Fortunately, exercise bikes come in a wide variety of sizes and configurations, which will allow you to have some flexibility and options when finding an exercise bike that will be a perfect fit for you. Take your time and explore all the available options, and there will be something available that should fit within your allocated space and help you to get in the best shape of your life.
Budget
Whenever you go to buy anything, the first thing that you usually consider is how much the product will cost you. An important step in deciding whether or not you can afford to make a purchase is to look at the funds currently available to you and see how much you can afford to pay outright. In some cases, companies have monthly payment plans that will allow you to pay the cost of a product over a prolonged period. This can be helpful to people who may need a product immediately but do not have the cash on hand. Always carefully consider if a purchase is necessary or if it can be put off until a later date when you can afford it, as payment plans can sometimes add extra costs to the regular price.
Features
Another important thing to consider when choosing the exercise bike, which is right for you is to look at the different types of features available. There are many different types of technological advancements in the modern age that have been integrated into much fitness equipment. Some examples of these features include things like heart rate sensors, timers, and many other options. Experts recommend using online resources when comparing different types of exercise bikes. This will allow you to save lots of time that you would normally spend looking through different websites to find the best deals. Online resources can help you to simultaneously compare the different types of features included on exercise bikes while also getting a quick and efficient price check between the different products available.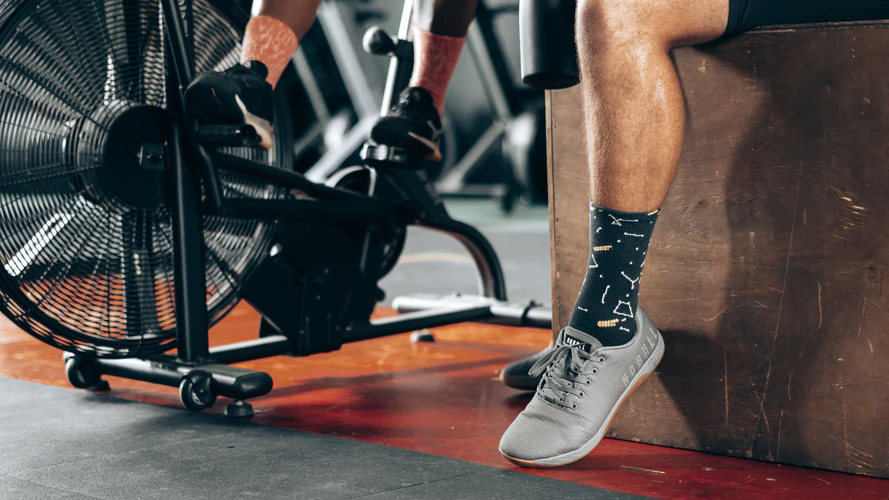 Different types
Depending on what your needs and goals are, many different types of exercise bikes can help to fit your unique set of needs. Some common types include trainers, studio bikes, upright, and many other types of exercise bikes. Do some research online to see which type will fit you best.
Hopefully, this article has been helpful and informative regarding the different things that you should consider before purchasing an exercise bike. Many of these devices can be quite expensive, so it is always important to do your research before investing a large sum of money in this endeavor. Once you find the exercise bike that is a proper fit for you, it will be a breeze hitting all of your fitness goals from the safety and comfort of your home. 
All you need to do is spend a little bit of time pondering what exactly you need, researching the different options available to you, and perhaps test a few different exercise bikes. All the time and hard work you put into this will be well worth it when you come out of lockdown looking and feeling great. There is no reason to waste any more time. Make this life-changing commitment today.