This is the great future Benz with its splendor, without any camouflage in it. The next generation of Mercedes GLS looks like a version derived from the GLE model.
[td_block_ad_box spot_id="custom_ad_2″]
Compared to GLE, Mercedes GLS has a higher chromium dose in the body of the car. The rear end employs a similar but not the same design with GLE, with narrow LED headlights.
However, the features similar to GLE do not end there because the cabin also has the same headline design. But this is not a bad thing, considering that the interior of the previous model was old, and now looks special with the new design, thanks to the high quality materials.
The cabin offers more space than ever, especially in the second row of seats. The chassis is longer than 60mm, making it longer compared to the BMW X7.
Customers will be offered a variety of engines to choose from. Mention the latest mild-hybrid 48-volt unit and six-cylinder engines in a line found in GLE.
The AMG versions will have the twin-turbo 4.0-liter V8 family engine. All models will have automatic transmission at nine speeds.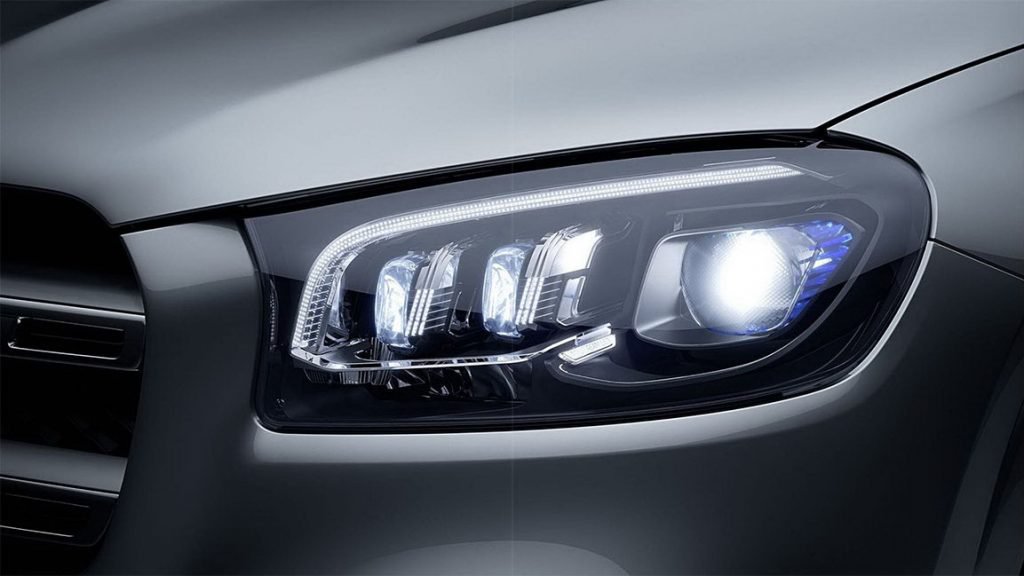 Mercedes also made some works on a Maybach ultra-luxury GLS variant. The most expensive member of this range will differentiate itself from other models with the bumper, wheels and front grille that will be unique.
The new Mercedes GLS will be officially unveiled at the Car Show in New York on April 17, 2019.
[td_block_11 category_id="3″ limit="1″ td_filter_default_txt="" tdc_css=""][td_block_ad_box spot_id="custom_ad_3″ tdc_css=""]