6 Good Ways To Improve Your Business
With the economy in a slump and competition for customers getting tougher, it is more important than ever to make sure you're doing everything possible to increase your business' success. This article lists down some good ways that will help you improve your enterprise.
1. Refine your business plan
One of the primary things that you can do to improve your company is to refine your business plan. Re-examine this plan regularly. This can be done through self-analysis or by asking employees to provide feedback and suggestions for improvements during meetings. Revisiting your business plan is important because it keeps you focused, makes sure that everyone in an organization knows what's expected of them, and ensures that company goals are being met.
Be open-minded when considering new ideas
There will always be people who come up with great ideas that might help improve operations in your business. It's important to listen and consider these suggestions carefully despite how outlandish they might seem at first. Explore every avenue no matter how irrelevant it might initially appear to be. This is one way that businesses can grow and eventually become successful with their operations in the industry they're serving.
Be realistic in setting goals for the future
One of the best ways to keep an organization growing is by setting attainable, measurable, specific, and time-based goals. This way managers have something concrete to shoot for when handling their staff which will motivate them to do their best. The goals should also be realistic, which means not setting the bar too high or too low for employees to reach.
2. Research your competition
You should also take the time to research your competition. Find out what your competitors are doing right and how you can do those things yourself. Take the time to find out the areas where they're lacking so that you will know better ways to serve customers in a way that no other company can match.
Network with people in the industry and build relationships
There is also the option for you to meet with other business owners and find out how they're able to get ahead of the competition. This can be a great way for you to learn new things that will help your own company improve in terms of its marketing efforts, employee satisfaction, or customer relations.
3. Leverage technology
In these modern times, you need to get ahead of the competition by leveraging technology. If you are running a vet clinic, then make sure to reap the advantages of veterinary software in helping you achieve your goals. In the same manner, if your business is in line with the hospitality industry, then you should be able to see how software like Hotelier can come in handy.
4. Make sure your employees are happy and well taken care of
Following through on employee happiness is one way to improve business performance. It can be as little as treating everyone with courtesy or it could mean giving them the tools they need to do their job and helping them learn new skills that will help further their careers as well as the company's goals.
Take the time to examine your personnel needs. Make sure you have the right number of people doing the right jobs for efficient operations, and that employees are trained in their specific duties to ensure maximum output. Employers should take care not to over-burden or under-utilize their staff. This makes them frustrated which can lead to lower morale and less productivity. It also increases your workload and makes you a less effective leader.
Make sure you have good people at all levels of management and leadership
This is one way that businesses can improve by making sure they have the right leaders for the right jobs. This results in happier employees who can reach their goals and produce more for the company, which ultimately leads to increased revenue.
Increase productivity through delegation and outsourcing
If certain tasks take up too much time or that you aren't skilled in, then maybe it's time to delegate these more mundane tasks. You can outsource them or give your employees some additional responsibility if they've proven themselves worthy of the task. This will help improve productivity and make sure everyone can play their part for maximum company efficiency.
5. Don't forget about customer service
One of the best ways for a business owner or manager to keep customers coming back is by providing excellent customer service. This means going the extra mile to ensure that your customers are satisfied with their experiences in your company, whether they're buying a product or just visiting your place of trade.
6. Promote your business on social media sites like Facebook and Twitter
Social networking has become one of the most popular ways that people discover new products or services they might want to try out. One of the best ways you can improve your business is by making sure that it's visible on these social media sites. You should also exert the effort to encourage existing customers to promote the company through their accounts.
Increase sales with marketing techniques like email blasts or pay-per-click advertisements
One of the most effective ways for a growing company to increase its revenue is by using various types of advertising. These include email blasts to current customers, pay-per-click advertisements on search engines, and even social media sites like Facebook or Twitter.
Also, include a call-to-action at the end of your blog post content. Write one sentence that tells people what you want them to do next, such as sign up for an account with your business, subscribe to your email list, or visit a specific page.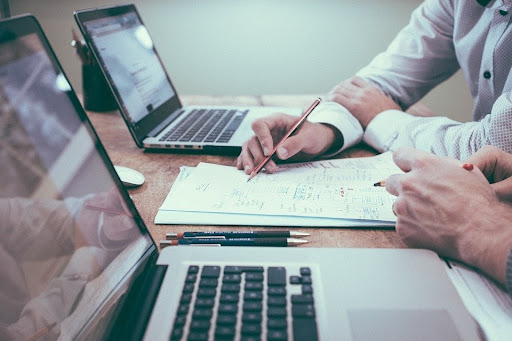 With a good business plan, research of your industry and competition, networking with people in the field, and building relationships to help you grow as an entrepreneur, you will increase your chances of success in your enterprise. Make sure to also put together a marketing strategy that includes budgeting for both times spent on social media or other digital channels. All these are geared towards ensuring that even with the toughest competitions, your business will continuously thrive and grow to scale.