Adata currently sells memory solutions such as SSD and DRAM. However, the company is planning to change tactics starting in 2020. For starters, Adata wants to start selling more products that will be part of the Xtreme Performance Gear (XPG) line, reports TechPowerUp.
XPG will thus offer new products such as monitors, laptops, gaming computers and PC cases. Adata is planning to cover the new market segment and position itself as a strong brand for PC gaming products. More details about the new product line will be revealed during the CES 2020 fair, but there is information on what will make it.
For starters, the XPG line-up will offer the Xenia 15 laptop, a 15.6-inch 1080p IPS gaming laptop and a ninth-generation Intel Core i9 processor. Also offered is PC gaming called the XPG Gaia -a mini PC with a PCIe graphics card slot.
Also is expected the new monitor, named Photon, which features a 27-inch panel with PixelDisplay Vivid Color Eye-Safe Display technology, which blocks blue light. When it comes to cases, the XPG Volta model is a cylindrical case, made from premium materials such as metal and tempered glass. The case will be able to accommodate the E-ATX motherboard and water cooling system.
Finally, the XPG will come with two concepts of RGB DDR4 memory module, with speeds up to 4800MHz and capacity up to 32 GB for DIMM.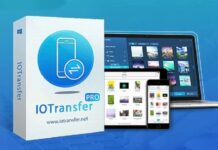 The multimedia content management system of iPhone and iPad is not impeccable, and the management of photos, videos, music and other elements through iTunes...