Choosing the Right Car for Your Needs: Useful Tips From Pro Dealers
Buying a car is a significant investment. Make the right decision, and you will have a reliable, safe, cost-effective vehicle for years. Get it wrong, however, and your investment could quickly become a financial burden. But how do you ensure you're getting the best car for your needs? What are the specific features you should look for in a car? Fortunately, some top tips from the pros can help you navigate car buying. 
Determine Your Needs
Before shopping for cars, take the time to determine your specific needs. What type of driving do you plan on doing? How far will you travel? Are there any particular features you need in a car, such as a third-row seat or four-wheel drive? Once you know what type of car fits your lifestyle and budget best, it will be easier to narrow down your options. If you have a family, for example, the size of your car will be a significant factor in your decision. A small hatchback may not be suitable for a family of five, and something like an SUV or minivan would be more practical.
Set a Budget
Budgeting for your new ride depends on a few factors. You must factor in car payments, insurance, maintenance, and repair costs. Once you have a ballpark figure for what you can afford, look at cars that fit within your budget range. This will help narrow your search significantly, making finding the best vehicle for your needs easier. When setting a budget, keep some variables that may come with the car, such as taxes and registration fees. These can add up, so make sure you factor them into your budget before making a purchase.
Research Different Models and Brands
Different car brands and models have different features, so it pays to research. Read reviews and compare specs on cars that fit within your budget range. If you are considering Ford, it is good to note it will have different features than a Honda, and both may have different specs than a Toyota. Before choosing the car that best fits your needs, consider safety ratings, gas mileage, interior comfort, and storage options. Also, make sure you test-drive a few cars before deciding. This will give you a better idea of how the car performs and its overall comfort level.
Have a Test Drive and Pre-purchase Inspection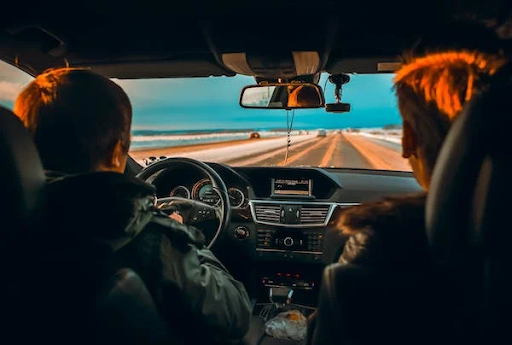 The biggest mistake you can make when buying a car is not to take it for a test drive and have it inspected. A test drive will give you an idea of how the car handles and any potential issues with the engine or transmission. And a pre-purchase inspection can uncover hidden problems that aren't visible during a quick look-over. Most dealerships offer a pre-purchase inspection for a fee, so make sure you take advantage of it. Buying a car can be a daunting experience, but it doesn't have to be. By researching and following these helpful tips from the pros, you can find a car that fits your needs and budget.