6 Tips on How to Find a Lawyer for Your Legal Case
When you find yourself amid a legal case, the most important thing is to have the right lawyer by your side. But finding the right lawyer can be difficult, especially if you don't know where to start. In this article, we will explore six tips on how to find a lawyer for your legal case. So whether you've been charged with a crime or are just looking for some general legal advice, keep reading for helpful tips on how to find the perfect lawyer for you.
Ask Friends and Family
The first place to start looking for a lawyer is by asking your family and friends. If you have someone in your life who has had legal troubles, they may be able to provide you with some helpful insight into how they found their own lawyers, as well as whether or not they felt that they were being represented fairly. If you don't have any friends or family who have experience with this kind of legal trouble, then you can also ask your close friends and other family members if they have anyone in their lives who might be able to give you a referral.
The Internet
If neither of these sounds appealing to you, or if you have no luck finding a lawyer through your personal connections, then you can also turn to the Internet for referrals. The Internet also provides you with an opportunity to find lawyers who specialize in the exact kind of crime that you've been charged with, like FreedomLaw.ca, which can help you narrow down your list and get into contact with someone who knows exactly what they are doing to help your case. Specialized lawyers have a higher chance of being able to get your charges dropped, or get you out of jail on time so that you don't have to miss any more work. When looking for a lawyer on the Internet, you will want to be careful that you are paying close attention to the reviews that clients have left about them. The feedback that you find on the Internet is going to be your best guide when judging whether or not a certain lawyer will be beneficial to you.
Lawyer Referral Services
Another great way to find a lawyer for your legal trouble is by using a lawyer referral service. These are websites that compile an extensive list of lawyers who are practicing in various areas of law, including the kind of area that you might need help with. This is a great way to find lawyers who are very experienced in the kind of legal trouble that you're currently facing, and it's also a great way to find someone who is going to be an excellent lawyer for your case. You can search online for a lawyer referral service in your city, or you can make a quick phone call to see what types of lawyers they recommend for criminal charges.
The Court
If you have a first court date approaching soon, then the first place that you should look is to see if there's a lawyer who is going to be in court on your day. However, you should note that if you mention to the judge that you don't have a lawyer, then they might decide to postpone your case or assign you one as a public defender. If this happens, then you will be given a public defender who is likely going to provide poor representation for your case. This can give your case a much worse outcome than it might have had if you had found a lawyer for yourself before your first court date.
Hiring a Criminal Defense Lawyer
If you've done all of your research and can't find anyone skilled enough to help you with your case, then the last thing that you should do is turn to an unlicensed go-between to negotiate on your behalf. This person might be able to get you a better deal than what your lawyer could, but there's no guarantee that this is going to happen. If you do decide to go with an unlicensed person who goes between you and the other party in this situation, then be sure that they are trustworthy enough not to take advantage of you.
Lawyers In Your Area
Another great way to find a lawyer is by looking at the list of lawyers in your area and choosing one who specializes in exactly what you need help with. The location of your crime might determine what type of lawyer you will need to speak with, like a criminal defense attorney if you've been charged with a crime or someone who specializes in DUI cases if that is your issue.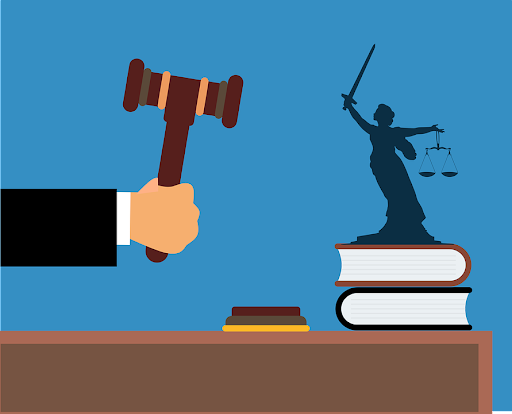 When you require a criminal defense attorney, the best thing that you can do is take your time when choosing one. Put in the necessary research so that you don't have to worry about your case later on, and try to find an attorney who has had experience with cases just like yours. The more experienced they are, the higher your chances are of having your charges dropped or winning your case more quickly.