The company describes the project as "designed to enable new experiences and benefit from next-generation technologies, including 5G and artificial intelligence."
Intel will also work with partners to engineer components for future laptops under the project, and certify Athena devices.
In addition to AI and 5G, the project will focus on shorter boot times, battery life, and better performance for future devices. Intel said it is targeting the ultrabook category, which includes portable laptops as well as 2 touch-screen laptops on the screen.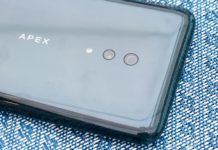 In February last year, the Chinese company Vivo has launched a smartphone that is completely screen on the front - no camera space for...