It looks like the Nokia company, HMD Global, wants to surpass the MWC in late February.
Love Nokia claims to have found animations that will appear on the screen when using the fingerprint reader on the screen. Check out the videos of these options below.
In another leak, it is rumored that the Nokia 9 will come with a Qualcomm Snapdragon 845 CPU, but the company is working on a latest version of the Snapdragon 855, which is capable of 5G.
Other derived features include a 5.9-inch QHD screen, 128GB of storage and 8GB of RAM, along with the Android 9 Pie and a 4,150mAh battery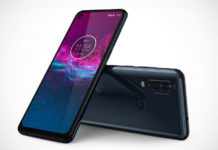 We don't know how big a market there is to accommodate a budget phone that also serves as an action camera, but in a...