The Importance Of Fleet Safety For The Success Of Your Business
Fleet safety is one of the most important areas for your business. It affects every other area, including customer service, employee satisfaction, and risk management. Managing the fleet safety of your business carefully can determine whether or not your business gets off to a good start, and if it has the potential to be successful in the future. As a matter of fact, it affects all parts of your company. The costs are high but so are the rewards if you make fleet safety a priority in your organization. Now, here's why they're important.
It Improves The Driver's Behavior and Efficiency
Drivers who adhere to a safe driving policy are better, more productive drivers. They're not rushing around and speeding because they need to meet an unreasonable schedule that's been forced on them by managers who just want to squeeze as much work out of them as possible. They're not trying to do too many things at once and they're not driving while distracted.
All of these things lead to better driving behavior, which in turn means fewer accidents, less wear and tear on the vehicles, and less fuel wasted. Your drivers aren't going to take as many risks if they know that you'll hold them accountable for their actions. Instead, your drivers will feel less stress and be more focused on the road, which will make it much less likely for them to make mistakes or become distracted.
Managers Can Keep Track of Productivity
When drivers are following a safe driving policy, it's much easier for managers to track their productivity. Using accurate data from the fleet tracking system with a camera, you can make better decisions about where to allocate resources and how to improve your business operations. You'll also be able to identify drivers who are slacking off or not meeting your expectations so that you can take corrective action.
The Driver's Will Drive More Productively
Drivers who feel safe behind the wheel are more productive drivers. Not only do they drive with a sense of greater security, but they're able to concentrate more on the task at hand instead of worrying about the risks. This can lead to increased efficiency on the road, which will save your business both time and money in the long run. 
In addition, they will drive more cautiously around other vehicles, which improves safety for everyone on the road. This means they're more likely to drive at a safe but efficient speed, and they'll be less likely to make silly mistakes that could cause an accident. When they feel safe, their skills are not put to waste and instead used to their full potential while driving, which ultimately affects everyone around them.
Safety Ensures The Quality of Products Being Delivered by Fleets
Businesses that have fleets of vehicles transporting their products have a duty to ensure that these products arrive in good condition. The last thing you want is for your company's reputation to be damaged by a defective product being delivered, especially if it hurts someone. Of course, there are many things that can affect the quality of the product being delivered, like the practices of your suppliers, the quality of the materials used for making the products themselves, or even environmental conditions. However, if you don't have fleet safety under control then your drivers are also likely to lose focus on their driving and accidentally cause damage to an expensive shipment.
Maintain Compliance in Their Vehicle Fleets
If your drivers are not complying with the regulations in their vehicle fleets then they're definitely going to become careless and ultimately end up breaking even more rules. Not only that but if you don't set a good example for compliance within your business, then you can expect your employees to be less concerned about it. This means that accidents will occur more frequently, and your business will be at a higher risk of being fined or even shut down.
This is especially true if you have vehicles that are violating laws regarding how heavy they are, the types of loads being transported, or any other regulations that could lead to an accident. If your drivers are not driving safely then it can be difficult to know what's going on.  On the other hand, if you have a good compliance policy in place then your drivers will be more likely to follow the rules, which will ultimately lead to a safer work environment for everyone.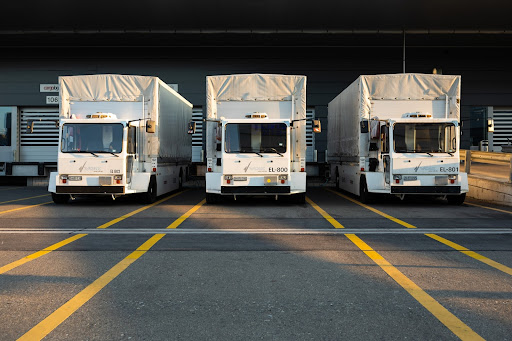 Helps You Control Cost
One of the main benefits of having a safe fleet is that it helps you to control your costs. When your drivers are driving safely and following all the rules, there is less risk for accidents and vehicle damage. This means that you're going to be spending less on repairs, replacements, and even insurance. In addition, if your company is transporting hazardous materials then it's essential to have a safe fleet in order to avoid any costly fines.
There are many reasons why fleet safety is important for the success of your business. By ensuring that your drivers are adhering to safe driving policies, you're not only improving the safety of everyone on the road but you're also ensuring that your products are being delivered in good condition.