Useful Truck Maintenance Tips From the Pros
As a truck owner, you know that maintenance is key to keeping your vehicle running smoothly. But it can be tough to stay on top of everything, especially if you're not a mechanic yourself. Here are some tips from the pros to help you out. Just give them a read and you'll be keeping your truck in tip-top shape in no time!
Temperature Control 
The inside of your truck should always remain comfortable, and temperature is the main factor through which you can achieve this. Lots of rig drivers are looking for after-market HVAC parts from Shoreline Manufacturing as a way to ensure their vehicles will remain cooled down during the summer heat and warm in the winter. This may seem like a small addition, but it's a pretty significant one. Temperature control is also important for your engine. Make sure you check the thermostat and cooling system regularly, as too much heat can cause serious damage to components.
Check The Fluids Frequently 
You must keep an eye on various fluids that go into your truck. These are the following: 
Transmission fluid: lubricates and cools the gears in the transmission

Brake fluid: provides power to the brake

Power steering fluid: helps to make steering easier by providing power assistance

Coolant: helps to keep the engine cool

Fuel: provides the energy needed to run the engine

Differential oil: lubricates the gears in the differential (which allows the wheels on the same axle to turn at different speeds)
These are the main fluids that are used in a truck, however, depending on the specific truck, it could have other fluids such as DEF, grease, hydraulic fluids, etc. It is important to keep an eye on the level and condition of these fluids and to change them as needed to ensure that the truck is running smoothly and safely.
Keep The Vehicle Clean
Cleaning your rig is another essential thing you simply must do if you want to keep it healthy and in one piece. The process is a bit more involved than cleaning a car, due to its larger size and the fact that it is often used for work and may have picked up dirt and debris as a result. Gather the supplies you'll need, including a bucket, soap, a wash mitt or sponge, a wheel brush, a tire cleaner, a wheel cleaner, and a chamois or microfiber towel. You'll also want to have a hose or pressure washer on hand. Hose down the truck and apply soap and water to it. Once the truck is washed, rinse it off with water again to remove any remaining soap residue. Clean the wheels and tires and then dry the whole vehicle with chamois or a microfiber towel. Additionally, don't forget about the interior as well. 
Have It Serviced Regularly 
Regular service and maintenance are crucial for the overall health of your truck. It helps to ensure that your vehicle is running at its best and that any potential problems are caught early before they can lead to more serious and expensive repairs. This can help to prolong the life of your truck by keeping it in good working condition as well as keep your truck running safely. Regular service and maintenance of your truck also serve as a preventive measure to minimize the risk of breakdowns and unexpected costly repairs. Keep a good record of regular maintenance and service to ensure your vehicle is running smoothly and safely.
Check The Brakes Often
Checking your truck's brakes before each ride is an essential step in ensuring the safety of you, your passengers, and other road users. They are responsible for slowing down and stopping the vehicle. If your brakes are not functioning properly, it can be difficult or even impossible to stop the truck in a timely and safe manner, which can lead to accidents and injuries. This way, you can detect and address any issues early on, before they become more serious and costly. This includes things like worn brake pads or drums, low brake fluid levels, or a malfunctioning brake system.
Keep An Eye On Warning Lights
It's absolutely essential that you pay attention to the warning lights on your dashboard. If you see any of these illuminated, it means that something is wrong and needs to be addressed as soon as possible. This can range from a simple issue like low tire pressure to more serious issues such as an engine misfire or malfunctioning brakes. It's important to diagnose and address the issue immediately in order to avoid further damage and repair costs. If you can't identify the issue, it's best to seek professional help as soon as possible. 
Listen To The Engine 
Look into the noises your truck makes when the engine is running in order to detect any potential issues. Listen for odd noises and vibrations that could indicate a problem with the engine or other parts of the truck. If you hear anything unusual, seek professional help to get it checked out and fixed as soon as possible. This is one of the best ways to prevent major problems from occurring as listening to your truck can often alert you to small issues before they become more serious.  It's also a great way to stay on top of maintenance and service in order to keep your truck running smoothly and safely.    
Read The Manual 
The owner's manual will explain how to take good care of your truck, as well as provide useful information about the vehicle's systems and components. It will also provide helpful maintenance tips and advice on how to troubleshoot any issues you may have. Reading through the manual is a great way to familiarize yourself with your truck and understand its workings better. This can save you time and money in the long run, as it gives you an understanding of what needs to be done for preventive maintenance or repairs.  Additionally, reading the manual can help you spot potential problems early on before they become more serious and costly to fix. Finally, this will ensure a safe ride.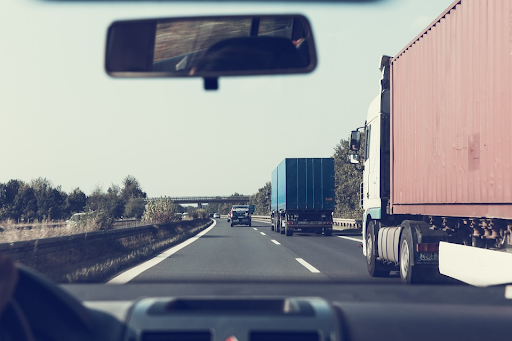 Your truck has to be maintained at all times in order to ensure the safety of you and everyone else on the road so make sure to control the temperature inside it and check the fluids often. Keep the vehicle clean and have it serviced regularly. Make sure to check the brakes before every ride and keep an eye on your dashboard to see if something's wrong. The same should be done by listening to the engine and you should never step into the truck without reading the manual first!