This smartphone is expected to have 100x zoom and more
We've been having a lot of leaks about the Samsung Galaxy S20 recently, starting from cameras, settings and more. We have now been given the opportunity to see the most powerful version of the upcoming flagship from Samsung, the Samsung Galaxy S20 Ultra 5G.
[td_block_ad_box spot_id="custom_ad_2″]
The Samsung Galaxy S20 Ultra 5G is expected to come in three color variants: Cosmic Black, Cosmic Gray and Cloud Blue. The photos above are those of Cosmic Black, but the leak and appearance of Cosmic Gray is also made. It would be interesting to see other colors like the Aura Glow, so we hope Samsung brings some surprises.
Also, through the images we can see that the Galaxy S20 series will have 100x Zoom. It is said that this feature will come with a mix of hardware and software to achieve this effect. It seems this feature only comes with the S20 Ultra, via a 48MP Telephoto lens.]
The price of the Galaxy S20 Ultra 5G was also revealed in this leak. The base version is expected to cost $1,500, while the best-priced version is around $1,700.
Also in some more recent news, Galaxy S20 Ultra is will use stainless steel frame, reports GSMArena. Informer Max Weinbach (@MaxWinebach), who also provided us with snapshots of the first live photos for the Galaxy S20 Ultra, has now revealed new details on Twitter.
Currently, only Apple uses stainless steel in its iPhone 11 Pro and 11 Pro Max phones. In theory, the implementation of this design reduces scratches and provides better phone resistance and durability.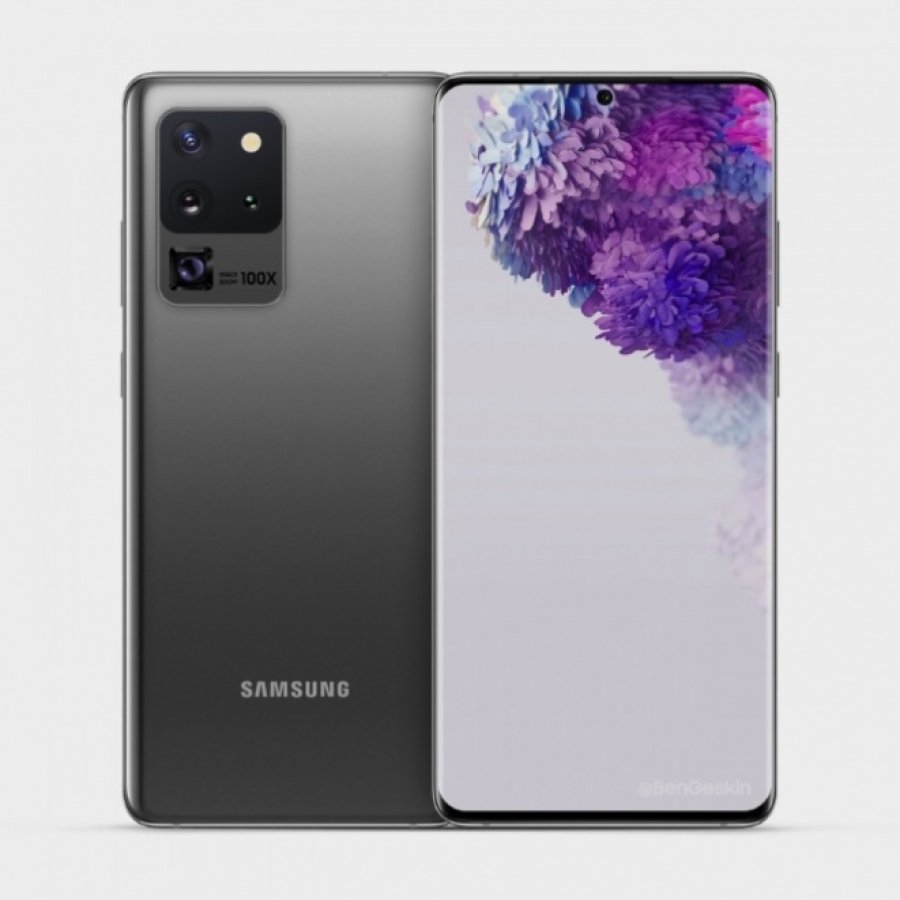 On the other hand, steel is denser and may be a problem for some users, given that the Galaxy S20 Ultra is expected to be a great device. The weight of the phone will probably exceed 200 grams.
[td_block_11 category_id="3″ limit="1″ td_filter_default_txt=""][td_block_ad_box spot_id="custom_ad_3″]