The Ultimate Guide to Being a Cat Owner
Cats are loving, independent, fiercely loyal, and make amazing pets for those who are willing to take care of them properly. While some perceive cats as unfriendly or difficult, that couldn't be further from the truth. Ask any cat owner about how affectionate their furry friend is and they'll tell you that not only are cats affectionate, many of them enjoy cuddling just as much as any dog. However, any pet is a great deal of responsibility, and there's a lot to learn and prepare for before you bring a kitten or a cat home with you. If you recently adopted or are considering adopting a cat, read this ultimate guide to being a cat owner.
Bringing any type of pet into your home necessitates making sure that your furry friend can't access the areas where you store food and drinks. Depending on how aggressive your pet is, this may involve childproofing areas like cabinet doors. Trash should also be inaccessible. Inspect everything you keep out to make sure it isn't harmful or dangerous to your pet. If you like to have greenery in your home, it's essential that you stick to house plants that are safe for cats. There are a number of plants and flowers that can be toxic for pets, so take the time to do your research about any plants you already own and remove dangerous or poisonous ones before you bring your feline friend home. There are still plenty of plants you can decorate with that won't put your cat's health at risk.
What toys and supplies should you buy?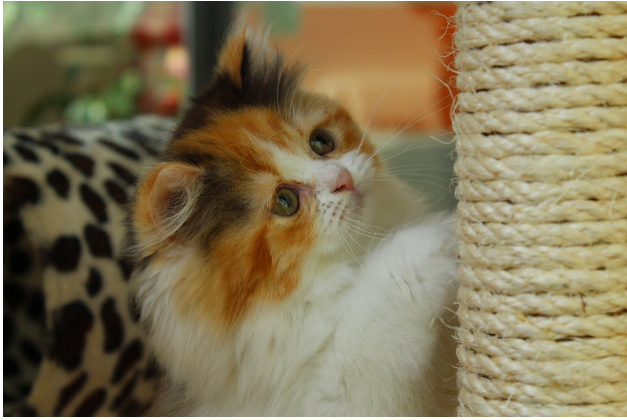 Many people make the mistake of spending a lot of money buying a wide variety of toys before they even meet their cat. Ask the person you're adopting from what type of toys the cat has enjoyed previously, and try to get some similar toys so they'll have something familiar waiting for them. If you don't have anything to go on, it's best to start with one or two options and add more once you figure out what your cat likes.
A cat castle can be a great option for keeping your cats engaged, in addition to being sustainably made from corrugated cardboard. Most animals enjoy having a space for themselves where they can play or hide if necessary, and items like cat castles and climbing structures give your cat a place the perfect place to do both. They're also typically affordable, making it an accessible option no matter what your budget is.
How much care does a cat need?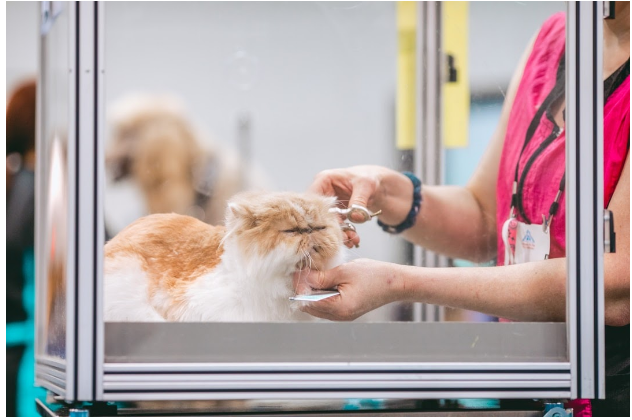 One reason many people prefer cats to other types of pets is because of their relative independence. While it's true that cats may not require as much day-to-day micromanagement, you still have a number of responsibilities if you want a happy and healthy cat. For example, unlike dogs, cats can typically handle bathing themselves, but they should still have their fur combed and brushed out on a regular basis if you want their coat to stay healthy and shiny. Cleaning your cat's litter box frequently will be important if you want to keep your home smelling fresh.
Cats are often misunderstood, but they're actually some of the friendliest and most entertaining pets around. Adopting a cat is a long-term commitment, so it's essential to do your research and be prepared before you head down to the animal shelter. You're also likely to need to make some changes around the house to create a safe environment.
Learn about what plants are toxic for your pet and keep them out of the house. It's also a good idea to figure out what toys your cat enjoys and invest in giving them plenty of ways to entertain themselves when you aren't around. While cats are independent, they still require a great deal of love and attention. Take care of your cat and you'll have an affectionate and loyal feline friend for life.