What Are The Most Common Causes Of Car Accidents? Find Out Here
From distracted driving to drunk driving, several leading factors contributing to these accidents can have devastating consequences. This information can be vital for drivers so they can be more aware of the risks and take necessary precautions to avoid these accidents. Let's see what the most common causes are and how to avoid them.
Drunk Driving
When it comes to common causes of car accidents, drunk driving is one of the most dangerous. According to a study from the National Highway Traffic Safety Administration, roughly 30 people die each day in an accident involving a driver that had been drinking alcohol. With so many accidents, people seek competent lawyers to take on their cases and help them win compensation claims. If you're in Minnesota, you can contact Minneapolis lawyers to make sure everything is done in compliance with state laws. So many drivers have fallen victim to these types of accidents considering how underreported they are – drivers will often say they fell asleep at the wheel or were distracted by something else instead of admitting they were driving while intoxicated so police officers may not always include this information in reports. We all know it's illegal and can be lethal, but sometimes we forget just how easy it is for us to get behind the wheel after drinking alcohol.  
Driving Under Other Influences
Driving under the influence of drugs is another common cause of accidents. Marijuana has remained a controversial topic in America for years, but in recent times with its legalization in some states, it's become more prevalent across all age groups. Driving while high on drugs greatly affects your reflexes and ability to make good judgments just as much as drunk driving does. Also, other drugs such as Xanax, Vicodin, and Oxycontin have become commonplace in America, and are very easy to come by. 
Distracted Driving
Many drivers like to think that they're only getting distracted by something outside of the car but this is not always true. Many people will believe that other drivers are the distraction, weather conditions, or even changing lanes – however, these distractions can also come from inside their vehicle. Cell phone use is one of the leading causes of distracted driving accidents – whether it's using your phone while driving, texting, or making a call you're increasing your risk for being involved in an accident. The best way to avoid being distracted when driving is simple – just turn off your cell phones and put them out of reach so you won't be tempted to use them while driving.
Other Distractions
Distracted driving is an issue no matter where it comes from, whether inside or outside of your car. Whether you're trying to change the radio station, eat something behind the wheel, shave, put on makeup or read a map – all of these can be considered distracted driving. There are things you can do to help avoid some of these distractions including setting your GPS beforehand so you won't have to fiddle with it too much when driving.  
Weather Conditions
Unfortunately, drivers that live in areas that experience harsh weather conditions may be more susceptible to dangerous road hazards that can lead to accidents. When it's raining or snowing, the roads are often more slippery which makes it much harder for drivers to maintain control of their vehicles and can increase their risk for accidents along with other weather conditions such as fog and wind. The best thing you can do is slow down and be sure you're aware of your surroundings so you can react accordingly if something happens.
Driver Error
Driver error is any action by a driver that leads to an accident – whether they make mistakes while changing lanes, turning too quickly, not paying attention when driving through an intersection, etc. This type of mistake usually comes from a lack of focus on the road rather than anything else – all it takes is one second where you aren't concentrating enough on the road ahead of you to cause a serious accident. Also, the more complex the driving conditions are, the higher your chances of making an error. The best way to avoid this type of accident is to remain alert and focused on the road at all times so you know what to expect when changing lanes or turning into intersections.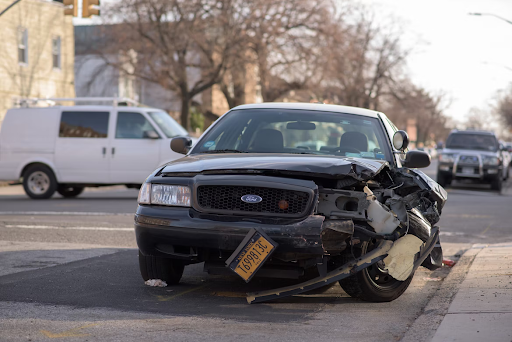 Accidents can happen to anyone at any time, regardless of how careful they are behind the wheel. Accidents are often unpredictable, but there are things you can do to help avoid them in the future. Take extra precaution when it comes to weather conditions and other risky scenarios, don't let yourself become distracted while driving no matter what is happening outside or inside your car, and make sure you're focused on the road ahead so you don't make mistakes that could lead to an accident.