What to Do After Suffering a Personal Injury
It can be frustrating when you get injured due to someone else's negligence or carelessness. The drop in quality of life, the medical bills, the lost wages due to missed work, and the emotional distress can be overwhelming. Knowing what steps to take after suffering an injury can be difficult. As stressful as it can be, there are things that you should do following an injury to make sure that you are protecting your rights.
Contact an Experienced Personal Injury Lawyer
Not every case requires legal action, but if you have suffered severe injuries due to someone else's negligence or carelessness, consider speaking with an experienced personal injury lawyer. An attorney can help evaluate your case and advise you on the best action. They can also negotiate with insurance companies on your behalf and ensure that you receive all the compensation due to you.
When looking for a personal injury lawyer, it is important to find one with experience in the specific type of accident you have been involved in. For example, if you have been injured in a ski accident, you will want to find an attorney who has handled similar cases before and knows the ins and outs of that particular type of law. If you have been injured in a ski accident, read more about it to know how a lawyer can help with your case. While every personal injury case is different, having an experienced lawyer on your side can make all the difference in getting the outcome you deserve. 
Get Medical Treatment
If you've been injured in an accident, getting medical treatment right away is essential, even if your injuries seem minor. A doctor can assess your injuries and determine the best course of treatment. Getting prompt treatment is also important for documenting your injuries and care in your medical records. If you wait too long to get treatment, insurers may argue that your injuries aren't as serious as you claim or that they pre-existed the accident. So if you've been injured in an accident, don't delay in getting medical treatment.
Document Everything Related to Your Injury
Keeping detailed records of your injuries and all related documents can help support your case if you seek compensation for your losses. It is essential to document everything related to your injury, including medical bills, lost wages, insurance information, photos of the accident or injury scene, and any communication between yourself and the other party. Witness statements and police reports can also be invaluable for a car accident. It would be best if you also kept a log of all conversations related to your injuries, such as interactions with insurance companies and doctors and any relevant emails or letters.
File an Insurance Claim
Depending on the type of accident and your particular situation, you may be able to recover compensation for your medical bills, lost wages, pain, suffering, and more. If you are filing a claim, it is essential to be prepared with all necessary documents, including medical records and bills, police reports, witness statements, and other relevant evidence. An experienced personal injury lawyer can help you file an insurance claim and protect your rights. Also, if you have suffered an injury due to a defective product, you may be able to file a product liability claim against the manufacturer.
Keep Track of Your Expenses
Being injured can be a costly experience, both in terms of your physical health and your financial well-being. If you're not careful, the expenses can quickly spiral out of control. That's why it's important to keep track of your expenses related to the injury. This includes medical bills, lost wages, future appointments, and treatments. By keeping careful records, you'll be in a much better position to know how much compensation you may be entitled to receive. And if you decide to pursue legal action against the responsible party, having all your expenses neatly logged will be essential. 
Take Care of Yourself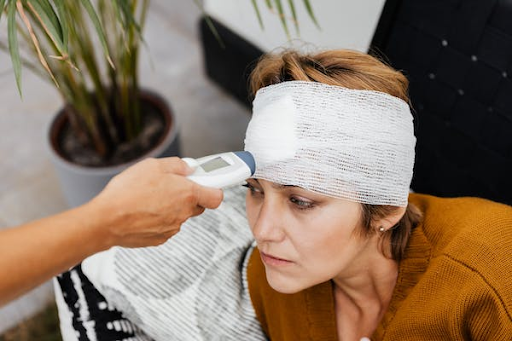 Taking care of your physical and mental health after an injury is essential. This can include getting enough rest, eating a healthy diet, exercising when possible, and seeking counseling or therapy if necessary. Taking proper care of yourself is essential for a successful recovery. Reach out to supportive friends and family members, join a support group or find an online community of people who have been through similar experiences. It can provide comfort and help you manage stress throughout your recovery process. If you have suffered an injury due to someone else's negligence or carelessness, there are several essential steps that you can take to protect yourself. Gather evidence, speak with an experienced personal injury lawyer, file insurance claims, and keep track of your expenses. Additionally, taking care of yourself physically and mentally is essential for a successful recovery.