6 Secrets To Looking Beautiful And Attractive
The skin protects us against harmful microorganisms and environmental toxins. It's the largest organ of our body that also regulates your body temperature and protects against UV rays. Without adequate care, our skin can become dehydrated, saggy, and lose its glow. Here are 6 secrets from top skincare experts you should know to keep your skin healthy and glowing. 
1. Skincare Routine
Developing a daily skincare routine is perfect when you want to hydrate and cleanse the skin while providing essential nutrients to it. Cleansing, toning, and moisturizing the skin form part of a basic skincare routine that can increase the skin's glow by getting rid of dead cells, dirt clogged in pores, and other harmful pollutants. Following this routine hydrates the skin and maintains its Ph level to keep it healthy. 
2. Exfoliating Your Skin
Over time, the cells on the skin surface become dry, making the skin look dull. Exfoliating is the process of removing these dead cells from the skin surface which can be done not more than twice a week. Excessive exfoliation of the skin can lead to further issues like skin irritation, an increase in wrinkles, and dryness. Exfoliation rejuvenates the skin and helps it breathe, and feel refreshed. The skin strength, tone, collagen production, and glow also increase after exfoliation. 
3. Cosmetic Procedures
Age takes a toll on the skin, leaving it dull and saggy. There are several exercises, skincare routines, and related interventions that can revitalize the skin. However, excessive loss of skin tone, elasticity, and collagen cannot be covered through skincare. You can contact a certified Plastic surgeon to get more information on different skin cosmetic procedures that might benefit you. From facelift surgeries to derma fillers and more, there are a plethora of procedures that you could undergo. However, keep in mind that these procedures can only be recommended by a professional cosmetic surgeon after consultation and an adequate evaluation of the case.  If you're a bit hesitant to go under the knife, you may start with smaller things first such as your teeth. You may opt to get braces, dental implants, or quality Invisalign in Williamsburg to enhance your smile. From there, you can work your way through more complicated cosmetic procedures.
4. Massage The Skin
This simple trick can do wonders by increasing the skin tensile strength, getting it toned up, and full of collagen. Massaging the skin also improves blood circulation and improves the skin's glow. You can either massage the skin with a moisturizer or use an oil like jojoba oil for great results. 
5. Eating Healthy
Keep yourself hydrated all the time and avoid eating a lot of processed foods. The best approach is to eat a balanced and nutritious meal that can provide the essential nutrients required for the repair and maintenance of the skin. Eat a lot of vegetables and fruits while avoiding fried, spicy, and processed foods. Have dry fruits and nuts like cashews, pistachio, walnuts, and almonds to provide essential vitamins and oils to the skin. 
6. Follow a Sleep Routine
Inadequate sleep can trigger several skin deteriorating conditions and speed up the process of aging. At least 7 hours of sleep is necessary to rejuvenate the skin and revitalize the body.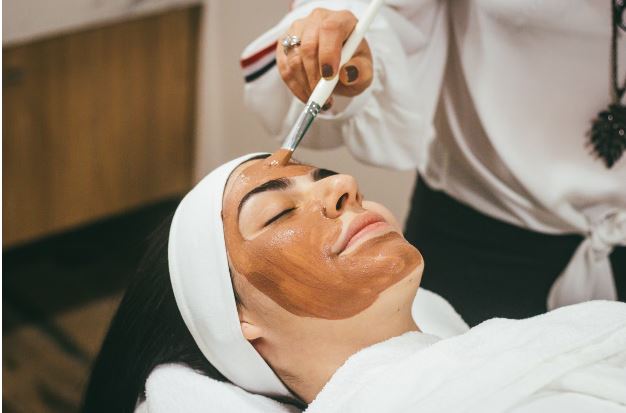 Taking care of yourself is a great thing that keeps your body and skin healthy. By following the tips mentioned above, you can take care of your skin and achieve the best outcomes that show.