This Halloween Demi Rose was dressed up as a barbie.
And like every other time, her photos captivated Instagram.
The 24-year-old appeared in a pink outfit that looked a lot like a Barbie doll.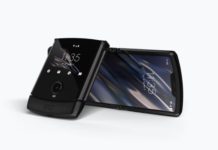 The Lenovo-owned brand, Motorola unveiled a new version of the Razr phone. It has a touch screen on the inside, no keyboard but folds...