Do You Still Have Your Old Phone? Here Are Some Useful Tips
Do you have an old phone sitting in your drawer? If so, don't worry. There are plenty of things you can do with it to make some money or save time in your day-to-day life. Check out these tips below for some great ideas on what to do with that old phone.
Trade-in your old model for something newer
One of the primary things that you can do with an old phone is to trade it in for something newer. Major retailers like Best Buy, Walmart, and Target will allow you to bring your used device into their store location where they'll give you a quote on how much money they can offer as a credit towards the purchase of a new phone. Some stores may even have special deals going on which might give you more value for your old phone. You can also opt to explore online sources to find sites where you will be able to trade in your phone seamlessly. Just make sure to compare known buyback stores for you to be able to get the best deal for your phone. In doing so, you not only get to make some money but you also get rid of an old item that's cluttering up your space.
Sell it online or through a local buy-and-sell store
If trading in your phone doesn't appeal much to you, the other option is to sell it on various online sources like Craigslist, eBay, and Amazon. You can also sell it to a local buy-and-sell store for cash. Just make sure to include all necessary accessories like the charger and cable, if it's still in good condition. This way, you get to make a little more money from your old phone.
Or sell it to a reseller, refurbisher, or recycler
If you don't want the hassle of trying to sell your phone online yourself, there are other options available that can be quite lucrative if done right. One option is to sell it directly to an organization that will pay cash on the spot. You can also find a reputable reseller who will buy your phone for cash and then sell it to an international refurbisher or recycler, providing you with more money in return while allowing the company to make some margin by reconditioning your old device at their facility before selling them on again internationally. This proves to be beneficial for you as well since they can provide a better price than sites like eBay or Amazon. Just make sure that you check out which companies are reputable and safe before committing to this choice as some may turn out to be fly-by-night operations that will just take your phone and run.
Use it as a spare backup
If you're not interested in selling the phone, a good alternative is to keep it as an extra smartphone that's just lying around at home or work. You can use this gadget when your primary one runs out of battery or if something goes wrong with it. However, this means that you'll need to keep the phone in a good condition because it will be your backup device. Hence, take the time to clean the phone and maintain its battery life so that it's always available to you.
Turn it into a security camera 
By downloading an app like Nest Cam, you can turn your old phone into a security camera. This means that you'll be able to put the device in an area where it will record or detect motion and alert you of any suspicious activity taking place around it. If you're not keen on using your old smartphone as a regular action cam, this is certainly one way to give new life to the device. Just make sure to position it in a place where it can capture everything while looking discreet and unnoticeable. 
Repurpose it in other ways
Some of the other ways to repurpose your old phone include using it as a dashboard or windshield mount for hands-free driving, turning it into an MP player with the use of some Bluetooth headphones, and even converting the device into an IP camera by setting up apps like IP Webcam. You can even use the old phone to create a GPS tracking device by downloading some apps like Log Your Trip or Phone Tracker. In this way, you can still use your old smart device even after getting a new one.
Give it to a family member or friend
Another good option is to give the phone away as a gift to your loved ones such as kids, spouse, and parents. There are lots of cool new phones out there that will make great gifts for anyone who loves technology and gadgets as you do. You can even save some money if you're going to buy a new phone for someone who's not tech-savvy. Just make sure that the recipient can handle having a smartphone because it will be their primary device at home or work.
If you're not interested in getting money or credit towards a new device, another option is to donate the old model to an organization like Goodwill who accepts phones and other electronics as donations. This way you can get rid of that old phone while also helping out someone else in need. For sure they will put that phone to good use and appreciate your kind gesture.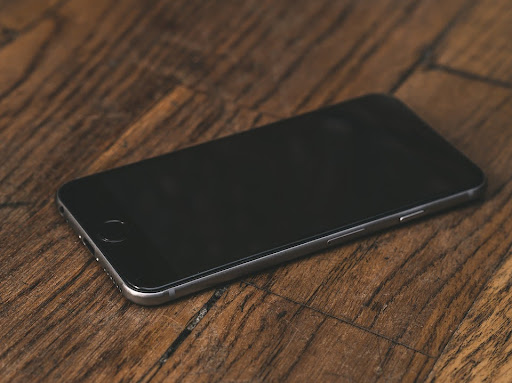 Selling your old phone is a great way to make some money. If you want to get creative, there are plenty of other things that can be done with an old phone besides selling it. You could give it as a gift or trade-in the device for something newer. You can also clear out space on your phone for new apps. And if none of these options seem appealing to you, try selling abroad where networks may work differently. There's no downside when all you're doing is making someone else happy with their next purchase. Just make sure that your phone is still in its best condition for the next user to be able to enjoy it seamlessly.