How to Access Banned Websites on University WiFi
If you've ever tried to access a banned website on your university's Wi-Fi, you know the frustration that comes with it. Universities often block access to popular sites like Netflix, YouTube, and Facebook, which can make it difficult to stay connected when you're away from home. But there are ways around these restrictions. With a little creativity and perseverance, you can still access the websites you want while using your university's Wi-Fi. Here's how.
Install A VPN 
This should always come to your mind first when doing something like this. Tons of students are looking for a guide to accessing torrent sites on university WiFi and find that installing a reliable and secure VPN is the way to do it. It is super simple and easy, plus you'll be able to protect your data from being spied on by anyone. The right VPN is the key to unlocking all those websites and online services you're missing out on at university. For example, installing a VPN will allow you to access streaming sites like Netflix, which may be blocked by your university's Wi-Fi. This is done by switching your IP address and routing your traffic through a VPN server in another location.
Use A Proxy Server
The purpose of a proxy server is to act as an intermediary between your computer and the internet. It masks your IP address so that websites you visit cannot see it, making it a good option for accessing blocked websites over university Wi-Fi. Using one is relatively straightforward. Once you have set up the software on your computer or mobile device, you just enter the URL of a website you want to visit. The proxy server will then connect to that site on your behalf, forwarding the web page to you. 
Switch Between HTTP And HTTPS
This small activity is helpful because it may be a way for you to access banned websites on university Wi-Fi. It involves switching between the HTTP and HTTPS protocols, which are two ways of sending information over the internet. HTTP stands for Hypertext Transfer Protocol, and it is used for transferring data from one source to another. Data sent through it can easily be intercepted and read by third parties. HTTPS stands for Hypertext Transfer Protocol Secure, and it adds an extra layer of encryption to the data that is sent over the internet. This makes it difficult for anyone who is not intended to receive the data (like a school's Wi-Fi administrator) to access or intercept it. 
Connect To A Tor Network 
Tor networks (also known as The Onion Router) allow you to access websites that are otherwise restricted. The way they work is by connecting to a series of computers, randomly connecting you to different IP addresses each time. This makes it difficult for anyone tracking your activity online to trace back and find out who is actually accessing the website. For example, connecting to a Tor network may allow you access to websites that are normally blocked on university campuses. It is important to note, however, that these networks are not 100% secure and can be vulnerable to attacks from third parties. You should always be diligent when connecting to a Tor network and make sure to follow recommended security protocols. 
Utilize Google Cache 
Another great way to access blocked websites on university Wi-Fi is by utilizing Google Cache. It stores a copy of webpages found through its search engine, allowing you to access them even if the original website has been blocked or removed from the internet. Simply search for the website in Google and look for the 'Cached' link under the page title. This will open up a version of the website as it appeared when Google last indexed it. Bear in mind that this version may not be completely up to date, but should still provide you with access to the content you need. 
Use A URL Shortener
This process involves using a service that converts a long URL into a shorter one using special characters. This can be done with any number of popular websites, like Bitly or TinyURL. Once you have created the shortened link, all you need to do is paste it into your browser and connect to the university's Wi-Fi. The university network will read the URL as something that has been approved, even though it is actually providing an access point to a banned website. For example, if you wanted to access a website that was banned by your school, using a URL shortener could help you do it. All you would need to do is find the original URL, copy it, and paste it into a website like Bitly or TinyURL.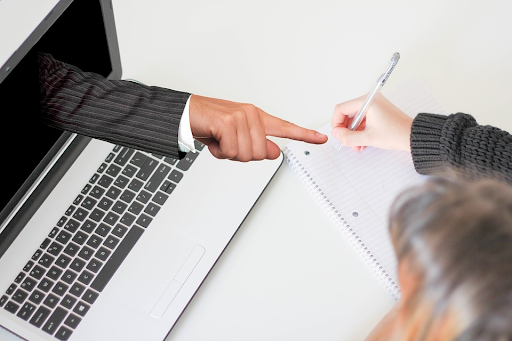 Universities often have a blacklist of websites you simply cannot use on their networks, but there are ways around it. One of the best methods is switching your IP address whether it's through a VPN or a proxy server. You could also try switching between an HTTP and HTTPS or connect to a tor network. Others tend to utilize Google Cache or use a URL shortener. Whichever method you pick, make sure to learn about them and do it right!